Discussion
Tara VanDerveer 'giddy' about Stanford
"Life doesn't get much better than what I have right now," Cardinal coach says
Matt Groening of "Simpsons" fame once did a cartoon about two of his whimsical characters entitled, "The 77 Moods of Akbar and Jeff."
The joke being that regardless of the descriptive adjective of their expressions -- serene, woeful, perky, mirthless, etc. -- the drawing of the identical little dudes in fezzes looked exactly the same.
Except the last mood: surprised. In that, Akbar's (or was it Jeff?) fez jumped off his head.
Now, admittedly, Stanford ...

Read full story
2010-11 Season Preview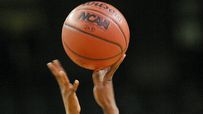 Get ready for 2010-11 with ESPN.com's women's college basketball preview.
Friday, Nov. 12
•
ESPN.com's Preseason All-Americans
•
Maya Moore three-peat: Preseason POY
•
Predictions: League winners, five contenders
•
Voepel: Baylor a Final Four favorite
Thursday, Nov. 11
•
Voepel: Summitt optimistic at Tennessee
•
Hays: Elite Eight losers back for more
•
Hays: Mid-major players to watch
•
Hays: Mid-major top 10 (and then some)
Wednesday, Nov. 10
•
Top five players at each position
•
Hays: 10 more players to watch
•
Voepel: VanDerveer just 'giddy' at Stanford
Tuesday, Nov. 9
•
Voepel: Coach G's Texas-sized task
•
Hays: Thomas, McCallie united at Duke
•
Hays: No keeping down Iowa's Alexander
Monday, Nov. 8
•
ESPN.com preseason top 10
•
Voepel: A look at 2010-11
•
Hays: UConn must be more than Moore
•
ESPN The Mag: Brittney Griner's ready
MORE WOMEN'S BASKETBALL HEADLINES