Knicks let Rockets land Jeremy Lin
Updated:
July 19, 2012, 9:47 AM ET
By
Ian Begley
| Special to ESPNNewYork.com
Houston, you can have him.
More Jeremy Lin Coverage

ESPNNewYork.com
The Knicks couldn't afford to wait for Jeremy Lin to be great. He's gone -- Knicks fans have to get over it, writes Stephen A. Smith. Story

Letting last season's savior Jeremy Lin leave without anything in return is a new low for Jim Dolan, writes Ian O'Connor. Story
• Zwerling: Unpredictable year for Lin
• Begley: Rapid reaction
• Knicks blog | ESPN New York
---

ESPN.com
After years of not worrying about money, the Knicks picked a really bad time to become frugal, writes John Hollinger. Story

That was the message the Knicks sent on Tuesday when they decided not to match Jeremy Lin's three-year, $25.1 million offer sheet from the Rockets.
The team announced its decision on Tuesday night, confirming several reports that surfaced over the weekend stating the Knicks would not match Lin's offer.
"Much love and thankfulness to the Knicks and New York for your support this past year...easily the best year of my life#ForeverGrateful," Lin tweeted Tuesday night.
"Extremely excited and honored to be a Houston Rocket again!!#RedNation," Lin added in another tweet.
A source close to Lin said that, despite the diplomatic tweets, he will use the Knicks' decision as motivation in his next stop.
"Any slight or disrespect he will milk for all it's worth," the source told ESPNNewYork.com. "He's going to be motivated."
Before reports surfaced that the Knicks would not match the Rockets' offer to Lin, he "never considered" that he wouldn't be back in New York, according the source.
The Knicks also stated publicly after the season that they had every intention of bringing Lin back.
But New York's thinking changed when Lin signed his offer sheet with Houston.
Original reports stated that the Rockets' offer to Lin was for four years and $28.8 million, with the third and fourth years for $9.3 million each.
But the offer Lin signed was for $25 million over three years and was backloaded in the final season.
A team source told ESPNNewYork.com earlier this week that the third year of the Rockets' offer -- worth $14.8 million -- caused the Knicks to consider letting Lin go. If the Knicks matched the offer, they would have been subject to a luxury tax in the third year, potentially bringing their total out-of-pocket cost for the team's salary to about $43 million in 2014-15.
The Rockets' offer to Lin will pay him $5 million in the first year, $5.225 million in the second and $14.8 million in the third, according to sources.
The Knicks will now turn to Raymond Felton at point guard. Felton was acquired in a sign-and-trade announced on Monday.
While the Knicks announced their decision on Lin late Tuesday night, they made their intentions clear last Saturday when they agreed on a deal with the Portland Trail Blazers to bring Felton back to New York.
A source close to Felton said that he wouldn't have come to New York to play behind Lin.
"He loves New York, but he wouldn't have agreed to come back to sit on the bench," the source said.
Lin Gives Rockets Boost
If Jeremy Lin, the Rockets get a player that posted higher averages than their point guards last season -- Kyle Lowry and Goran Dragic -- in both points and assists per 36 minutes last season.
Per 36 Minutes Last Season
Pts
Ast
Jeremy Lin
19.6
8.3
Kyle Lowry *
16.0
7.4
Goran Dragic *
15.9
7.2
* No Longer With Rockets
powered by

With Lin out, Felton will start and the 39-year-old Jason Kidd will serve as his backup for the Knicks.
The team's decision to cut ties with Lin ends his brief but unforgettable run in New York.
The 23-year-old averaged 14.6 points, 6.2 assists and 3.1 rebounds in 35 games with 25 starts before his season was cut short because of surgery to repair torn cartilage in his knee.
Lin tried to rejoin the Knicks during the playoffs, but wasn't able to play. He declared himself "85 percent" healthy before Game 5 of the Knicks-Heat series but did not suit up. According to a team source, that caused friction in the locker room.
"Other guys were hurt, playing at less than 85 percent, so some of them didn't like that," said the source.
But in the 35 games he was healthy, Lin went from an end-of-the-bench afterthought to an international phenomenon.
The undrafted guard out of Harvard, cut twice in the preseason (once by the Rockets) and played in the D-League, set the league on fire in February, leading the Knicks to seven consecutive wins. He scored at least 20 points in nine of 10 games during that stretch.
Lin, a restricted free agent, made $788,000 last season.
Ian Begley is a regular contributor to ESPNNewYork.com.
ESPN New York Writer
Covers the New York Knicks for ESPNNewYork.com
2012 NBA Offseason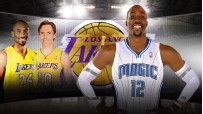 Follow the NBA on ESPN:
Twitter / Facebook / Google+
LATEST CONTENT
ANALYSIS
REGULAR FEATURES
EDITORS' PICKS
St. John's put up a fight, but Duke got Mike Krzyzewski his 1,000th career win.