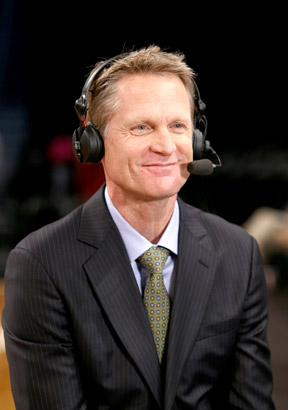 Debby Wong/USA TODAY Sports
ICYMI ...
Mike Woodson has been fired by the Knicks. Who could replace Woodson as New York's coach and what does this move mean for the team's future?
Listen:
• Michael Kay Show: Was it fair to fire Woody?


• Stephen A. Smith: Is Kerr a hot commodity?


• Mike & Mike: The Knicks can't afford to wait


• Ian O'Connor: What is Phil Jackson's plan?


• Mike Lupica: What about Melo's future?


• Ian Begley: Could Phil Jackson end up coaching?


• NBA Lockdown: Steve Kerr is the natural choice


• Bill Simmons: Why would Kerr want that job?

Take 'Em or Trash 'Em » Latest Knicks