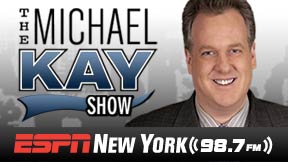 Host: Michael Kay, Don La Greca
Weekdays 3:00 PM - 7:00 PM
@RealMichaelKay

Twitter
@DonLaGreca

Twitter

Michael Kay and Don La Greca bring their expertise and insight to New York sport fans during the afternoon drive. These veteran broadcasters get you ready for the evening's games while entertaining you with good-natured humor throughout.
Latest Podcast
AP Photo/Frank Franklin II
• Should the Yankees name another captain?
•
Antrel Rolle
says a home town discount is not in the picture at this point because there have been no offers.
• What's favorite candy bar?
Download and listen to the latest podcasts

DAY OF A 1,000 DONS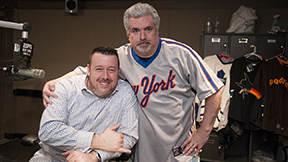 It was a new jersey at every break when Don La Greca showed his team spirit to benefit the Jimmy V Foundation. Photos

MUST LISTEN
Listen to our weekly convos with Rex Ryan, our weekly player spotlights and postgame highlights and interviews.
Andrew Gundling and JJ Devaney cover the week's soccer news from the international leagues, World Cup and MLS.
SOUND BYTES
Antrel Rolle
Giants S Antrel Rolle says a home town discount is not in the picture at this point because there have been no offers.
Sal Paolantonio
Sal Paolantonio says it is very strange that the Eagles traded McCoy for an undersized linebacker.
John Kruk
John Kruk says A-Rod's timing and balance are off but that is to be expected for him after missing a season.
Keith Yandle
Rangers D Keith Yandle says playing a home game at MSG was the first time in a long time that he had butterflies.
Curt Schilling
Curt Schilling says people on social media need to be held accountable when they say criminal things.
Marc Carig
Newsday's Marc Carig talks about David Wright and Bobby Parnell teaching Noah Syndergaard a lesson.
Adam Schefter
Adam Schefter says JPP is going to command a big contract once the franchise tag is removed.
Dave Maloney
MSG's Dave Maloney says Yandle's defensive numbers have not been good but he will have better goal tending here.
SOUND OF SUPERWEEK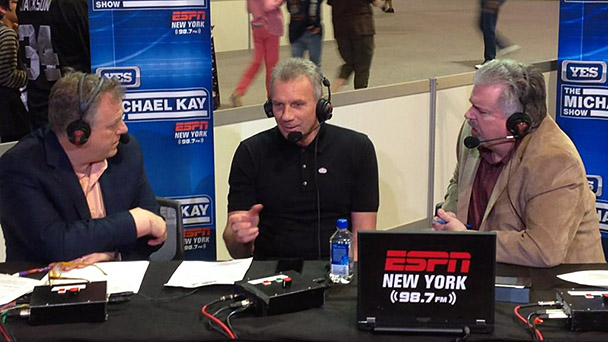 "The Michael Kay Show" and "Lupica" were live from Phoenix for the week leading up Super Bowl XLIX. Check out who dropped by.
•
Joe Montana: Inflation rule is stupid

•
Rex Ryan still talking up Geno Smith

•
Justin Tuck: Brady will learn from Peyton

•
Deion Sanders: Why Lynch doesn't talk

•
Troy Aikman: Super Bowl a test for Brady

•
Barry Sanders on Marshawn and the media

•
Andre Reed: Buffalo is excited about Rex

•
Dick Vermeil on thrilling end to his SB win

•
Sean Payton on how Deflategate was handled

•
Moon: Deflategate is not a big deal

•
Sal Pal: Loose Patriots?

•
Stephen A.: Feel sorry for Josh Gordon

•
Kurt Warner: There is a question

•
Clay Matthews: Clean up their game plan

•
Jimmy Graham: Defense wins championships

SEGA NHL '94 TOURNEY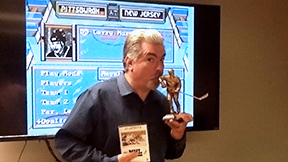 Our own Don La Greca kisses the trophy after winning ESPN New York's Sega NHL '94 tournament. Don live tweeted the action »
LIVE ON ESPNNEWYORK.COM
Lupica
1:00 PM-3:00 PM


HONORING OUR VETS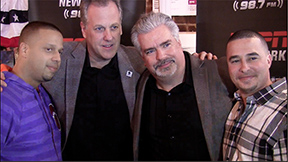 Michael Kay and Don La Greca hosted a luncheon for veterans at the Beach Cafe on Manhattan's upper east side. Watch

DONNY-ON-THE-SPOT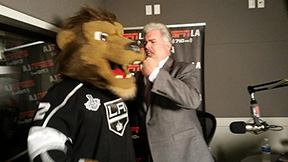 Mere hours after calling the New York Rangers' Game 1 Stanley Cup Final loss to the host Los Angeles Kings, Don La Greca was still trying to fathom it all. Story »
MUST LISTEN
Did you miss the show? Download or stream full TMKS podcast. Posted daily.