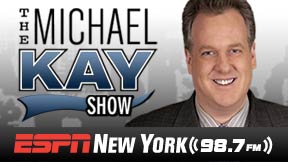 Host: Michael Kay, Don La Greca
Weekdays 3:00 PM - 7:00 PM
@RealMichaelKay

Twitter
@DonLaGreca

Twitter

Michael Kay and Don La Greca bring their expertise and insight to New York sport fans during the afternoon drive. These veteran broadcasters get you ready for the evening's games while entertaining you with good-natured humor throughout.
Latest Podcast
Ezra O. Shaw/Getty Images
• Is mediocre the new norm for the Yankees?
• Is Rex Ryan's return to brash welcome?
•
Dwight Gooden
says with their pitching, the Mets are built for the post season if they can get there.
Download and listen to the latest podcasts

THE CAPTAIN'S LAST CALL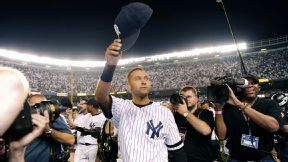 When Derek Jeter announced his final season in pinstripes, the Michael Kay Show was all over it with guests aplenty. Listen: Jeter with Kay