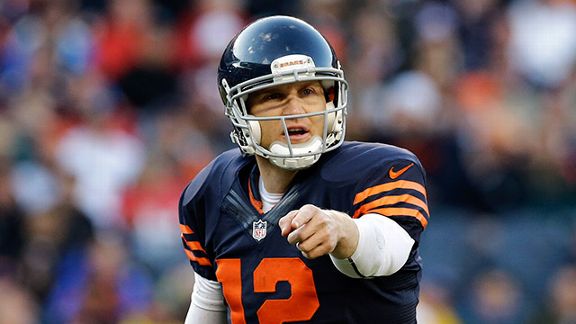 AP Photo/Nam Y. HuhJosh McCown tells Greeny and Stink about what influenced him to sign with the Buccaneers and more.
• Buccaneers QB Josh McCown dishes on signing with Tampa Bay, what influenced his decision to sign with the team, how the squad's offense differs from that of the Bears and more. McCown

• ESPN NFL Insider Adam Schefter weighs in on the Panthers' WR situation, Julian Edelman's future with the Patriots, Vince Wilfork's decision to ask for his release and more. Schefter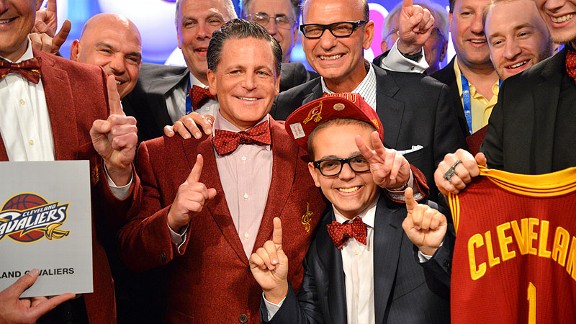 Jesse D. Garrabrant/NBAE via Getty ImagesDan Gilbert tells Greeny and Stink about Kyrie Irving's future with the Cavaliers and much more.
• Cavaliers owner Dan Gilbert discusses his relationship with LeBron James, partnering with Warren Buffett for the Billion Dollar Bracket Challenge, Kyrie Irving's future and more. Gilbert

• ESPN Radio's Colin Cowherd weighs in on Steve Nash's announcement that he will return to the NBA, the delay in the deal between the Knicks and Phil Jackson and more. Cowherd

• ESPN MLB Insider Buster Olney talks about his tweet bashing the Cubs, his column about MLB future power rankings, the top three future teams and more. Olney

-Baseball Tonight with Buster Olney »
-Behind the Dish with Keith Law »
-Fantasy Focus: Baseball »
• Balbiz struggles to unzip the sleeves of Mark Schlereth's Pirates pullover.
• Greeny and Stink debate the fairness of the NCAA tournament and the validity of the champion.
Insider: Hear the full show
Listen to Mike & Mike -- commercial free, either streaming or as a podcast!
Not an insider? Sign up now »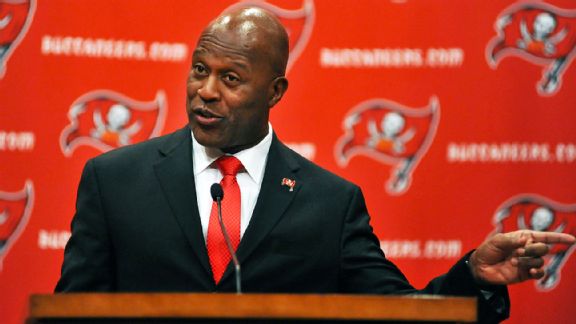 Al Messerschmidt/Getty ImagesLovie Smith tells Greeny and Stink about the Buccaneers' signing of Josh McCown and much more.
• Buccaneers coach Lovie Smith comments on signing Josh McCown, assessing Darrelle Revis' health, building Tampa Bay's defense, Mike Glennon's future and more. Smith

• ESPN NFL Insider Adam Schefter discusses Rodger Saffold's return to the Rams, the Raiders' salary cap situation, the Panthers' plan for Steve Smith, the RB market and more. Schefter

• ESPN NFL analyst Herm Edwards covers Darrelle Revis' new deal, concerns with Josh McCown, the Jets' potential, whether a team would try to recruit Tony Gonzalez and more. Edwards

• Pirates OF Andrew McCutchen dishes on his hair, Ken Griffey Jr.'s praise of him, the vibe at spring training, Clint Hurdle's impact on Pittsburgh, takeaways from last season and more. McCutchen

-Baseball Tonight with Buster Olney »
-Behind the Dish with Keith Law »
-Fantasy Focus: Baseball »