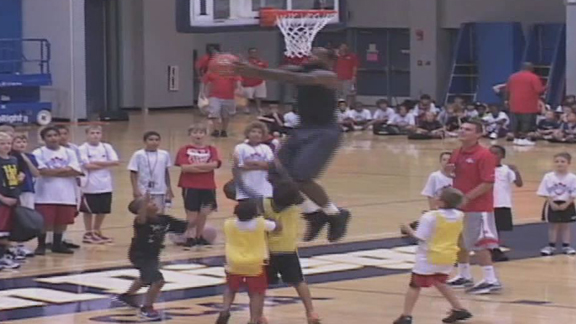 LeBron Dunks On Kids
LeBron James plays a game of 5-on-5 with young kids
MEDIA
Podcasts
Jeff Van Gundy, NBA
ESPN NBA analyst Jeff Van Gundy explains why he made his comments about the greatness of the current Miami Heat team. With all that talent, why can't they break the Bulls' wins record? Their only weakness is size.
The B.S. Report: 8/2 Part 1
In Part 1, Bill Simmons talks to Chuck Klosterman about the criticism of Miami Heat guard LeBron James. Plus, how important is it for current stars to respect the history of the game?
FEATURED COMMENT
"

Laker fan are scared. I don't even like the Heat since I am a Knicks fan, but I know they will be good and that sucks for everyone.

" -- BooWhoToAllOthers