LISTEN TO WIN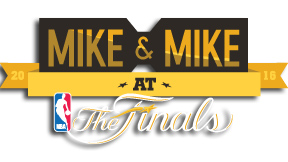 Win a trip for two to the NBA Finals. Listen to The Michael Show weekdays from 3 to 7 p.m. to find out how. More »
98.7 OUT AND ABOUT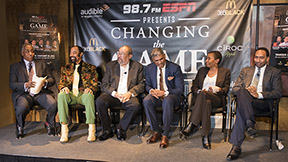 On Thursday, Feb 25, as Black History Month concluded, 98.7 FM ESPN New York presented "Changing the Game" at the historic "Cecil" in Harlem. On Facebook

More Photo Galleries »
Find out how you can partner with 98.7 ESPN and ESPNNewYork.com.



CONTESTS
Win a trip for two to the NBA Finals. Listen to The Michael Show weekdays from 3 to 7 p.m. to find out how.

It's your chance to hang out with Michael Kay at the 98.7 FM studios!

Enter to win a chance to attend a special event with Michael Kay and Don La Greca. Presented by Brooklyn Brewery
NEW PODCAST!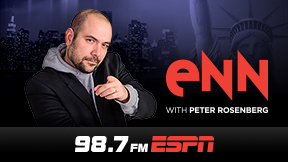 No topic is out of bounds or off limits as Peter Rosenberg seizes the airwaves from "The Michael Kay Show" to present the "Evening Nightly News." Peter seeks out stories you'll find funny, troubling or simply "repug." It's sort of like SportsCenter -- if SportsCenter lost its mind. Find it on iTunes, the ESPN app or right here.