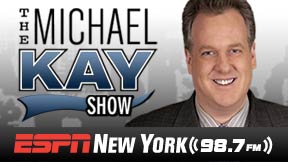 Host: Michael Kay, Don La Greca
Weekdays 3:00 PM - 7:00 PM
@RealMichaelKay

Twitter
@DonLaGreca

Twitter

Michael Kay and Don La Greca bring their expertise and insight to New York sport fans during the afternoon drive. These veteran broadcasters get you ready for the evening's games while entertaining you with good-natured humor throughout.
Latest Podcast
Bill Kostroun/AP Photo
• Has the Jets organization missed out on a big opportunity?
•
Chad Pennington
says the team as a whole is always making a big mistake, not just Geno.
•
Ron Jaworski
says that after watching the coaches tape, it is evident that Geno is not the main problem with the Jets.
Download and listen to the latest podcasts

LIVE ON ESPNNEWYORK.COM
Robin Lundberg
4:00 AM-6:00 AM


THE CAPTAIN'S LAST CALL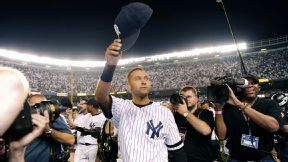 When Derek Jeter announced his final season in pinstripes, the Michael Kay Show was all over it with guests aplenty. Listen: Jeter with Kay