Discussion
Political football
A brain-saving bill gets hung up in Congress
Originally Published:
January 6, 2011
By
Peter Keating
| ESPN The Magazine
Some 400,000 school-age kids each year suffer a concussion. Worse, 40.5% of high school athletes return to the field too soon. Worse still, only 10 states currently have sports concussion safety laws, and they vary widely in strictness and enforcement.
But now several bills that target the epidemic are working their way through Congress. The strongest of the bunch is the Protecting Student-Athletes from Concussions Act, sponsored by Congressman George Miller (D-Calif.), a former ...

Read full story
ESPN The Magazine: January 10, 2011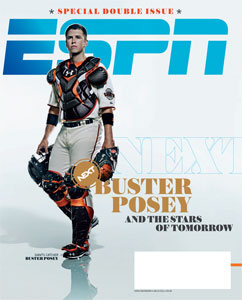 Check out ESPN The Magazine's January 10, 2011 issue -- NEXT -- below.
Features