Discussion
No two ways about it
The days of quarterback as king are over. A new era of QB competition could shake up the NFL.
Updated:
August 13, 2012, 3:21 PM ET
By
Tim Keown
| ESPN The Magazine
HE'D BROKEN DOWN FILM a hundred different ways in a hundred different places. He'd seen so many plays from so many formations in so many situations that the sheep in his brain went in motion when he closed his eyes at night. At times he felt like a technocrat in cool workout gear, intimate with one of the NFL's dirty secrets: The quickest way to shatter the fantasy of an exotic life as a professional football player is to live the life of a backup quarterback.
Not ...

Read full story
ESPN The Magazine: February 20, 2012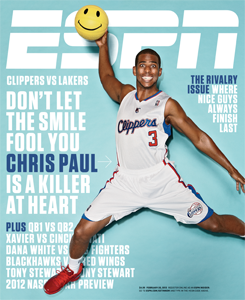 FEATURES

COLUMNS

MORE FROM THE ISSUE