Discussion
Pending FAs with the hottest stock
Aqib Talib among pending free agents in line for biggest paydays
Updated:
November 7, 2013, 8:40 AM ET
By
Steve Palazzolo
| Pro Football Focus
After taking a look back at the best and worst free-agent signings from last offseason, it's time to look ahead at the players who are making a move to become the hottest commodities once free agency opens again in March.
We often hear the term "contract year" with regard to pending free agents, and there's no doubt that teams are looking toward a player's most recent work when preparing to shell out the big bucks. Look no further than Cleveland Browns outside linebacker Paul Kruger, who emerged as the Baltimore Ravens' best pass-rusher for much of last season, but took it to a whole new level in the playoffs and subsequently cashed in with one of the offseason's richest deals.
So who is setting themselves up for a big payday? Whether they are one-year wonders or simply upping their game to a new level, these are the five players who have put themselves into a great position for next March.
Talib
Aqib Talib, CB, New England Patriots
When Talib signed his one-year deal with New England, many insiders said he works best on a "show-me" deal, where his future contract is essentially on the line on a week-to-week basis. Whether or not that's true, Talib has certainly made his case to this point, though his previous injury concerns have crept back up and may affect his long-term value.
To see the rest of the pending free agents who are setting themselves up for a big pay day, you must be an ESPN Insider.
Insider
THE NFL ON ESPN.COM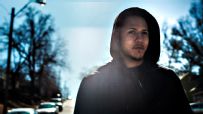 Missouri pass-rusher Shane Ray transformed himself in many ways to become a top prospect.