Discussion
Broncos' Ben Garland proud to serve
Practice squad player served in Air Force, now a member of the National Guard
ENGLEWOOD, Colo. -- He has never appeared in an NFL game, not one. Not for a play, not for a moment, his day-to-day efforts have yet to be met with what some may think is the reward in a football life.
But for Ben Garland, it's about uniforms, and how you wear them.
"I've been able to wear the best uniform in the world, every single day, to be a part of something I think is special," said Garland, who is a guard on the Denver Broncos practice squad. "Now I get to ...

Read full story
VETERANS DAY 2013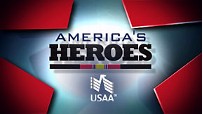 ESPN commemorates Veterans Day and ESPN's weeklong series "American Heroes: A Salute to Our Veterans."