Michael Sam Sr. troubled by news
Updated:
February 12, 2014, 10:33 AM ET
ESPN.com news services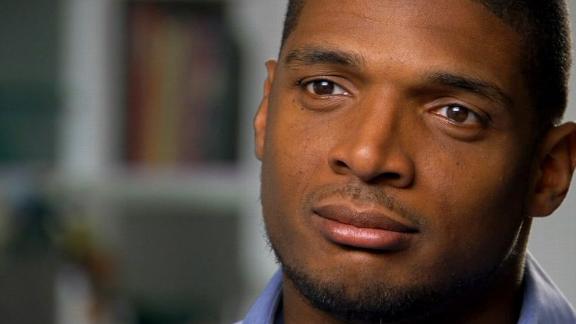 Michael Sam Extended Conversation
Michael Sam, All-American defensive end and SEC Co-Defensive Player of the Year, talks to Chris Connelly about his decision to announce that he is gay.
Michael Sam Extended Conversation
While Michael Sam has mostly received an outpouring of support since announcing that he is gay, his father is struggling with the news, according to a published report.
Sam revealed to his Missouri teammates he is gay last August, but he didn't disclose his sexual orientation to his parents until last week. He said Sunday in interviews with ESPN's "Outside The Lines" and The New York Times that he is gay.
WHO WILL DRAFT MICHAEL SAM?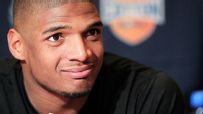 ESPN.com's network of 32 NFL reporters addresses the potential interest level of each team in Michael Sam. NFL Nation »
Michael Sam Sr. told The New York Times that he received the news last Tuesday when his son wrote in a text: "Dad, I'm gay."
Sam's father took the news hard. He said he was eating at a Denny's restaurant but had to leave after receiving the text.
"I couldn't eat no more, so I went to Applebee's to have drinks," Sam Sr. told the newspaper. "I don't want my grandkids raised in that kind of environment."
Sam Sr., who described himself as "old-school," told the newspaper the idea of a gay player in the NFL bothers him, even when that person could be his own son.
He told the newspaper that late Hall of Famer Deacon Jones, the leader of the Rams' Fearsome Foursome who is credited with terming the word sack, "is turning over in his grave."
He told the newspaper, however, that he loves his son and hopes he makes it into the NFL.
"As a black man, we have so many hurdles to cross. This is just one he has to cross," Sam Sr. told The Times.
Sam led the SEC with 11.5 sacks, and 19 tackles for a loss. Many NFL draft projections see him as a likely mid-round pick, with some saying Sam could go as high as the third round, with a possible position switch to outside linebacker. He is rated as the 12th-best outside pass-rusher in the draft by ESPN Scouts Inc.
Mike and Mike
Saints LB Jonathan Vilma explains his comments about how the NFL would receive a gay player, Michael Sam's draft status, challenges Sam could face in the league and more.
His upbringing in Hitchcock, Texas, was filled with adversity. As such, he told ESPN that his decision to come out seemed easy compared to the tragedy he has had to endure.
"I endured so much in my past: seeing my older brother killed from a gunshot wound, not knowing that my oldest sister died when she was a baby and I never got the chance to meet her," he said. "My second-oldest brother went missing in 1998, and me and my little sister were the last ones to see him ... my other two brothers have been in and out of jail since eighth grade, currently both in jail.
"Telling the world I'm gay is nothing compared to that."
On Sunday, the defensive end told ESPN that his parents, who are no longer together, took the news well, which contradicts the comments from his father to The Times.
"I told my mom and dad last week, and they just pretty much said, 'We knew and we love you and support you,'" he said. "I'm their baby boy. I'm the first to go to college. I'm the first to graduate college. Something like this is just another milestone."
The Times reported that when Sam returns to his hometown he usually stays with friends instead of his family.
"I'm closer to my friends than I am to my family," Sam told the newspaper.
MICHAEL SAM COMES OUT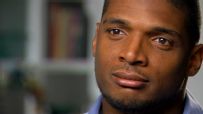 The reaction in locker room is less of an issue than in the media and in NFL front offices.
EDITORS' PICKS
Extra points will likely be different in 2015, but how? NFL Nation reporters dissect the proposed changes.
Roundtable »

Using GIFs to support his argument, Todd McShay illustrates Jameis Winston's edge over Marcus Mariota.
Story

Late-round QBs are wasted picks. Dallas shouldn't worry about replacing Tony Romo until he hangs it up.
Archer »
Nike Missouri Tigers Mini Rubber Football Shop »

MOST SENT STORIES ON ESPN.COM