Monday, July 25 2016
Falcons at Panthers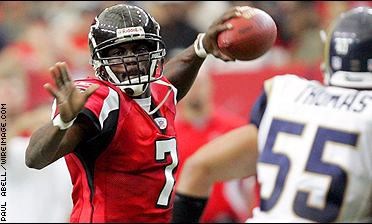 Michael Vick and the Falcons are a perfect 3-0.


Draft Features

Garber: Born to coach
After 20 years in the NFL, Atlanta's Jim Mora is finally enjoying the opportunity to be a head coach.

Focal point: DeShaun Foster vs. Falcons D
Our experts debate the matchup between DeShaun Foster and the Falcons defense.

Crosshairs: Michael Vick
Joe Theismann puts Michael Vick in the crosshairs.

Clayton: First ... And 10
The stingy Jaguars defense will be tested Sunday against the Colts, who have scored 100 points so far.

Pasquarelli: The dead zone
A number of teams have found their offenses coming up short once they get into the red zone.