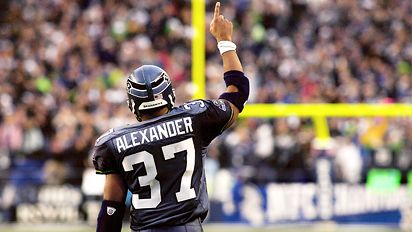 (Robert Giroux/Getty Images)
Hawks Soar To Greatness
The Seahawks have dealt with a great deal of adversity during their franchise history. However, they managed to put the past behind them en route to a Super Bowl run, John Clayton writes.
Story
MORE FROM ESPN.com
Michael Bennett's comments in a recent interview indicate his frustrations with the Seahawks could be boiling over.
Texans wide receiver DeAndre Hopkins is nearing the end of his rookie contract and would like to be paid fairly in an extension.
Charles Tillman made the "Peanut Punch" famous during his 13 NFL seasons. With the cornerback retiring earlier this week, Matt Bowen breaks down how Tillman forced 44 career fumbles.