Commentary
Michael Sam a novelty? Not really
There have been gay men in the NFL since Vince Lombardi coached
Updated:
February 10, 2014, 1:18 PM ET
By
LZ Granderson
| ESPN.com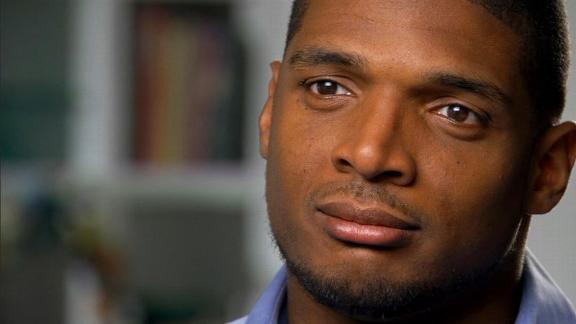 Missouri DE Michael Sam Says He's Gay
Missouri DE Michael Sam talks to Chris Connelly about becoming the first openly gay NFL draft prospect.
Missouri DE Michael Sam Says He's Gay
When a Super Bowl-winning football coach found out he had a gay player in his locker room, this is what he reportedly told his assistants: "If I hear one of you people make reference to his manhood, you'll be out of here before your ass hits the ground."
The coach was Vince Lombardi, and the year was 1969.
Yeah, we've had gay men in the NFL for at least that long. So Michael Sam, welcome to the party. A party that includes former Super Bowl participants such as Esera Tuaolo and Roy Simmons. A party with Super Bowl champions who have been vocal allies, such as Scott Fujita and Brendon Ayanbadejo. A party with openly gay former captains of college football teams -- Brian Sims, who came out while at Bloomsburg University in 2000 -- and even high school -- Corey Johnson, who came out to his teammates during his senior season in 1999.
Sam with Chris Connelly

Michael Sam sat down with ESPN's Chris Connelly and said "I am an openly, proud gay man." Read more of their conversation. Story
Reaction to the Sam story

The old arguments that a gay player would divide a locker room proved unfounded at Missouri, where Michael Sam thrived with the Tigers, writes Ivan Maisel. Story
---

Michael Sam as a novelty? Not really. There have been gay players in the NFL since Vince Lombardi coached, LZ Granderson writes. Story
---

Seeking to tell his truth from the beginning, NFL draft prospect Michael Sam becomes a key figure in the changing LGBT landscape of professional sports, writes Kate Fagan. Story
• Seifert: Locker room will be sanctuary
• Seifert: Potential all about his skills
• Graziano: Just let Sam play football
• NFL Nation: Michael Sam and the NFL
• Scouts Inc.: Sam's draft profile

It won't be everyone's idea of a party, of course. Some owners, maybe coaches, will shy away from the best defensive player in what is widely considered the best conference in college football simply because he's gay. There will be veterans who will publicly applaud while privately object to having Sam -- or any other openly non-heterosexual male -- on the field, in the locker rooms, in the showers.
But there are plenty of secure men -- such as Houston's Bill O'Brien, such as Seattle's Pete Carroll, such as the Patriots' Bob Kraft and the Saints' Drew Brees -- who will look at Sam and ask themselves the most important question: Can he help me win? The same way Lombardi looked at gay players, such as Dave Kopay (who played from 1964-72) and Washington Ring of Fame member Jerry Smith (1965-77), and decided yes.
If one of the most hard-nosed coaches in the history of the game could handle gay players in his locker room in the 1960s -- back when men and women were arrested for being gay -- I would think there's at least one coach who is man enough to handle a gay player in 2014. Especially if this player is the SEC's season leader in sacks (11½) and became the first Mizzou player to be a unanimous First Team All-America selection by the Football Writers Association of America in more than 50 years.
Remember, Missouri finished the year No. 5, completing one of the best seasons in school history -- after Sam came out. The only distraction was from all of the confetti that fell after the Tigers beat the Oklahoma State Cowboys 41-31 in the Cotton Bowl.
Sam had a sack in that game, too.
None of this is to suggest it will be easy for him.
On Feb. 2, Seattle Seahawks quarterback Russell Wilson became just the second African-American man to start and win a Super Bowl. Between Wilson and Doug Williams in 1988 was a lot of struggle. From subtle slights -- like being called "naturally athletic," while white counterparts were "hard working" -- to being unceremoniously shifted to other positions despite outstanding QB careers in college.
Conservative radio personality Rush Limbaugh, who was part of a team trying to buy the St. Louis Rams in 2009, infamously said on ESPN's "Sunday NFL Countdown" in 2003: "I think what we've had here is a little social concern in the NFL. The media has been very desirous that a black quarterback do well. There is a little hope invested in [Donovan] McNabb, and he got a lot of credit for the performance of this team that he didn't deserve."
By the way, McNabb had his No. 5 retired by the Philadelphia Eagles this year, an honor not usually bestowed to marketing ploys.
Will Sam be subjected to the same kind of unfair scrutiny?
Probably.
The first in anything of significance -- and despite four decades of gay players, Sam's disclosure is still major -- will be under a magnifying glass.
But he has one of the best PR men in Howard Bragman guiding him. He has Wade Davis, a former NFL player who is openly gay as well, to help mentor him. He has gay rights organizations such as the Human Rights Campaign and You Can Play to help steer the national conversation.
And more importantly, he has talent.
Undeniable, pro-level talent.
The kind of talent that would make the prospect of him not being drafted, not being signed, not having his cleats laced up on Sundays perhaps the most blatant form of pop culture homophobia since Ellen DeGeneres was chased off of television in 1998.
That was a long time ago.
Matthew Shepard was beaten and left for dead in a field in Wyoming that same year. An event so monumental that Jason Collins, who is still waiting for the NBA to call him back to work after coming out last summer, wore No. 98 on his jersey as a quiet tribute to him. In 1998, Alaska and President Obama's home state of Hawaii, passed initiatives to ban same-sex marriages. In 1998, the NFL gave the Defensive Player of the Year award to Reggie White, a man who spent a good chunk of his offseason time vilifying gays and lesbians without so much as a fine.
Some things haven't changed in the NFL.
But when the league's previous commissioner has an openly gay son, and the current commissioner has an openly gay brother, some cultural changes are inevitable.
Sam's disclosure is just one more in a series of steps toward a league without homophobia. And if you find this latest development shocking, well, you might have been watching the NFL, but you haven't been paying attention.
Senior Writer, ESPN The Magazine
Edited NBA and tennis for ESPN The Magazine
Columnist at The Atlanta Journal Constitution
Fellow at Hechinger Institute, Columbia University
MICHAEL SAM COMES OUT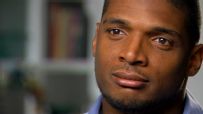 The reaction in locker room is less of an issue than in the media and in NFL front offices.
EDITORS' PICKS
The Saints are positioned to land impact players early in the draft. Who else is in a favorable situation?
Barnwell »

Extra points will likely be different in 2015, but how? NFL Nation reporters dissect the proposed changes.
Roundtable »

Darrelle Revis is just what the Jets' D needed. Which other '15 acquisitions will pay immediate dividends?
Williamson

MOST SENT STORIES ON ESPN.COM