Chargers pitch plan for new stadium
SAN DIEGO -- With the recent election of a new mayor, a renewed effort to build a new stadium is underway by the San Diego Chargers.
However, while the Chargers move forward on a 12-year effort to secure a new facility, the organization also will keep a watchful eye to the north on what happens in the lucrative Los Angeles market.
Mark Fabiani, special counsel to Chargers president Dean Spanos, said the organization would be devastated by a team outside of California relocating to Los Angeles.
The recent news of St. Louis Rams owner Stan Kroenke purchasing 60 acres of land in Inglewood, Calif., near Hollywood Park racetrack that could house an NFL stadium raised a few eyebrows at Chargers Park.
Los Angeles has not had an NFL team since the Rams and Raiders departed for St. Louis and Oakland, respectively, in 1995.
"We have always kept our focus in San Diego to try and get something done here," Fabiani said. "But at the same time, we have to be cognizant of the fact that if three-quarters of the owners were to allow a team to move to Los Angeles, it would devastate us economically.
"It would be catastrophic for the team financially if the league were to allow another team to go into the Los Angeles market and wipe out 30 percent of our premium sales."
By premium sales, Fabiani said he's referring to advertising, sponsorships, club seats and suites sold by the Chargers in the Los Angeles market.
The Rams are currently working with policy makers in St. Louis on securing a new facility for the team, and have no formal plans to move the team to Los Angeles. NFL commissioner Roger Goodell addressed the matter during Super Bowl week, stating the league was unaware of any plans for stadium development in Los Angeles by the Rams.
While keeping tabs on things in Los Angeles, in San Diego the Chargers proposed a plan to build a $800 to $900 million, football-only facility downtown east of Petco Park -- home of the San Diego Padres -- that could seat as many as 70,000 for Super Bowls.
Funding for the new stadium would include contributions from the Spanos family and the NFL, along with selling and developing 166 acres of city-owned property that Qualcomm Stadium sits on, and another 100 acres of city-owned property that houses the San Diego Sports Arena site, for the city's contribution.
"They both generate no money for the city every year," Fabiani said. "And in fact, they cost the city money. It costs about $15 million dollars (annually) to keep those facilities running. So that leaves a real opportunity if the city were to say, 'Hey, let's see what we can do with that land that would put us in a better position.'"
Fabiani said selling off the parcels of land could generate the city's financial contribution to the project without raising taxes, along with creating new tax revenue from the development of the land.
According to Fabiani, the team proposes that the football-only facility be city-owned, but privately run -- so the city would be off the hook for annual maintenance costs. Fabiani said the team has a development partner, Colony LLC out of Santa Monica, one of the biggest investment funds in the world. The Chargers also have interest in naming rights from a couple of multinational corporations.
Fabiani said the Chargers could seek a city-wide special election for voters to weigh in as early as June 2015 for approval of a replacement for aging Qualcomm, built in 1967.
Mayor-elect Kevin Faulconer, who will be sworn in on March 3, has pledged to work in good faith toward a stadium solution for the Chargers, as long as it does not include burdening taxpayers.
While supportive of keeping the Chargers in San Diego, interim mayor Todd Gloria voiced concerns about the team's approach to the project. Gloria returns to his role as city council president once Faulconer is sworn in as mayor, and represents the district where the Chargers propose to build the new stadium.
"I believe that we are a great city," Gloria said. "We are a world-class city. And great, world-class cities have professional sports. So I'm extremely interested in keeping the Chargers in San Diego. But with all things the devil's in the details, and this has to be an arrangement that works for the Chargers, but also for the taxpayers."
With the city as a potential partner in a new stadium venture, Gloria went on to say that he expects a higher level of communication, more clarity and more specificity from the Chargers in order to move forward on the project.
ESPN San Diego Chargers reporter
Covered Seahawks for Tacoma News Tribune for six seasons.
Played college football at University of Puget Sound
THE NFL ON ESPN.COM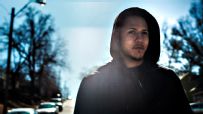 Missouri pass-rusher Shane Ray transformed himself in many ways to become a top prospect.
EDITORS' PICKS
Marcus Mariota still doesn't trump Jameis Winston, but he makes a lot of sense for Tennessee at No. 2.
McShay

Mailbag: John Clayton explains why expanded playoffs are on hold and discusses overtime rules and extra points.
Story »

The Falcons should feel grateful that their punishments for piping in crowd noise weren't a lot more severe.
McClure »
Nike Men's Away Game Jersey San Diego Chargers Philip Rivers #17 Shop »

MOST SENT STORIES ON ESPN.COM