"Buffalo Jills" suspend operations
Updated:
April 24, 2014, 6:12 PM ET
By
Mike Rodak
| ESPN.com
The Buffalo Bills' cheerleaders have suspended operations after five former cheerleaders filed a lawsuit Tuesday claiming they were underpaid and mistreated.
Stephanie Mateczun, president of Stejon Production corp., which manages the "Buffalo Jills," confirmed to ESPN on Thursday that operations were suspended. She withheld further comment.
The lawsuit, filed in state Supreme Court, says the cheerleaders worked hundreds of hours for free at games and were subjected to groping and sexual comments at mandatory public appearance. One said they had to take a jiggle test so their boss could see how firm their bodies were.
The former cheerleaders also allege that the "Jills" are wrongly classified as independent contractors and are subjected to policies that violate the state's $8 per hour minimum wage law and other workplace rules. The civil action, which seeks unspecified back pay and legal fees, names Stejon Productions Corp., which assumed management of the Jills in 2011, along with former manager Citadel Communications Co., and the team.
The lawsuit is third filed this year against an NFL team by cheerleaders. The Oakland Raiders and Cincinnati Bengals also have pending wage battles.
Mateczun is in the process of hiring legal representation, and declined further comment.
The Bills have been made aware of the Jills' decision to suspend operations, but otherwise declined comment.
Lawyer Frank Dolce, who represents the five cheerleaders, said the decision to suspend operations won't affect his case because it addresses past complaints.
Dolce, however, did question Mateczun's motives, saying her decision to suspend the squad was unnecessary.
"If they cease operations, they will blame the lawsuit for the destruction of the Jills, when that was not intended at all," Dolce said, noting there is not much money at stake in the lawsuit.
"We love the Bills. We love the Jills," he said. "We do not love the travesty of its management that has occurred over the last few years."
According to the Buffalo Jills Alumni website, the squad was formed in 1967, eight years after the Bills were established as founding members of the American Football League. In 1986, the Bills relinquished managing the cheerleaders to private companies.
The case against the Bills claims the Jills are wrongly classified as independent contractors and subjected to policies that violate the state's $8 per hour minimum wage law and other workplace rules.
The Jills aren't paid for games or practices and have to make 20-35 appearances, most of which are unpaid, at community and charity events each season, the lawsuit said. On top of that, they have to pay $650 for their uniforms and are not reimbursed for travel or other expenses, the cheerleaders said.
All five cheerleaders said they had to take a "jiggle test" so that Mateczun, Stejon's president, could assess their physiques. And Mateczun, they said, controlled everything from their hair and nail polish color to what they could post on Facebook.
The time and expense, as well as rules governing their personal lives, far exceeded what they signed on for, the women said.
Dolce and his clients hope their legal action leads to policy changes within the Bills' organization that ensure future cheerleaders are paid and treated better.
"A decision to disband the Jills as an entity is a tremendous mistake for community spirit," Dolce said. "We do not feel bad that Stejon Productions has ceased operations. We think that's a good thing. We just hope the Bills don't trivialize the Jills because of the poor management of them."
The Associated Press contributed to this report.
ESPN Buffalo Bills reporter
Previously covered the Patriots for ESPNBoston.com
Providence College graduate
SPONSORED HEADLINES
MORE NFL HEADLINES
MOST SENT STORIES ON ESPN.COM
THE NFL ON ESPN.COM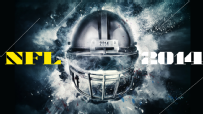 Get primed for 2014 with NFL Nation insight, video analysis, game predictions and more.
EDITORS' PICKS
Aldon Smith's nine-game ban adds to the 49ers' issues.
Gutierrez »

Are Richard Sherman and Peyton Manning the NFL's best?
Story »

For Jimmy Graham, dunking has a complex meaning.
ESPN The Mag »