Judy Kluger rips Ray Rice penalty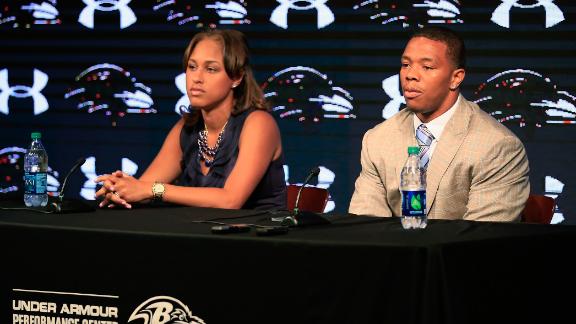 Olbermann: Insufficient Punishment
Keith Olbermann explains how sports sexism let the NFL get away with suspending a wife-beater for two games when an on-field stomp got another player a five-game suspension.
Olbermann: Insufficient Punishment
The NFL's decision to issue a two-game suspension to Baltimore Ravens running back Ray Rice shows a fundamental lack of understanding about the issue of domestic violence, says Judy Kluger, a former New York City prosecutor and judge who now serves as executive director of Sanctuary for Families.
More from ESPN.com

The league's two-game suspension of Ravens star Ray Rice is a joke, and sends a terrible message that the NFL doesn't take domestic violence seriously, writes Jane McManus. Story
"I could understand this decision 20 or 30 years ago when people didn't understand the dynamics of domestic violence," Kluger said. "This is a throwback to an earlier era."
Sanctuary for Families is a New York-based group that offers legal and economic support for families in crisis. For part of her 10 years as a prosecutor, Kluger led Brooklyn's sex crimes bureau.
The NFL declined to answer whether it spoke to any domestic violence groups, and if so which ones, before making its decision on Rice.
According to several reports, part of the consideration in issuing a light sentence -- the NFL generally issues at least four games in most off-the-field incidents -- was that Rice's wife, Janay, appealed to commissioner Roger Goodell on behalf of her now husband.
"Having done this work for many years, often a victim will say she doesn't want the abuser punished," Kluger said. "That shouldn't deter what an independent organization decides to do."
[+] Enlarge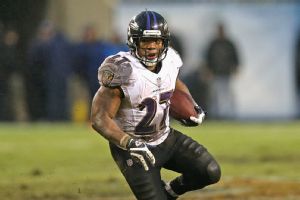 Jonathan Daniel/Getty ImagesRay Rice has been suspended for the first two games of the season following his offseason arrest for domestic violence.
Had Janay Rice, who was Ray's fiancée when he apparently rendered her unconscious in the elevator of an Atlantic City casino during the NFL offseason, agreed to cooperate with prosecutors, Kluger said "this would be a serious felony."
The fact that she didn't, and accepted some of the blame for that night in a news conference held by the Ravens in the team facility, can be part of the dynamic of domestic violence. Kluger said there are often emotional or economic reasons for a victim to side with her partner afterward.
Kluger also took issue with the league's consideration that this was Rice's first offense.
"A first offense in the context of this type of action?" she said. "Perhaps for pot smoking or shoplifting. There are some things you don't get a pass for the first time."
She noted that it takes a "tremendous amount of force" to knock out someone. If Rice had rendered another man unconscious, he could have faced assault charges.
"This is a complete failure by the NFL," Kluger said.
ESPNNewYork.com
Jane McManus has covered New York sports since 1998 and began covering football just before Brett Favre's stint with the Jets. Her work has appeared in Newsday, USA Today, The Journal News and The New York Times.
Follow Jane on Twitter.
SPONSORED HEADLINES
MORE NFL HEADLINES
MOST SENT STORIES ON ESPN.COM
THE NFL ON ESPN.COM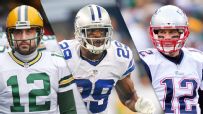 Could J.J. Watt or DeMarco Murray yank the MVP from the quarterbacks' grasp?
EDITORS' PICKS
New England has the only NFL offense that changes its game plan each week to attack opponents' flaws.
Roundtable »

Jay Cutler's contract is burdensome, but the Bears do have options. We dissect the various scenarios.
Sando

Big-name QBs lead off Todd McShay's first 2015 mock draft. Is RB Melvin Gordon far behind?
McShay