NFL player poll: Redskins name OK
Updated:
September 2, 2014, 9:44 PM ET
ESPN.com
Dan Snyder On Washington Redskins Name
Washington Redskins owner Dan Snyder discusses the controversy over his team's nickname.
Dan Snyder On Washington Redskins Name
A majority of NFL players support the Washington Redskins nickname, according to a non-scientific survey conducted by NFL Nation reporters throughout the offseason and training camp.
More from ESPN.com

It will take a corporate sponsor putting pressure on Daniel Snyder to get him to drop the Redskins nickname, Kevin Seifert writes. Story
---

Pro sports teams now find themselves clinging to names and images and traditions while the winds of change are howling around them. Story
---

Peter Keating explains how the Redskins are losing tons of cash by keeping their name. Story
Players were asked a simple question: "Yes or no: Do the Redskins need to change their name?" Of 286 players polled, 167 -- 58 percent -- said the Redskins should not change their name, with 119 players -- 42 percent -- saying they should find a new nickname.
NFL Nation polled 51 Redskins players in a separate survey, with 26 (51 percent) saying they should keep the nickname and one saying it should be changed. Twenty-four players said they didn't want to answer -- a handful saying it was up to owner Dan Snyder or team president Bruce Allen.
While the Redskins' public relations department was aware of the poll, no player said he was not allowed to answer or told what he should say. Some players laughed and walked away when asked the question, not wanting any attachment to the debate.
Not all did, of course.
"I'm not into that PC [politically correct] stuff," one player said.
And one Redskins player, who answered neither yes or no, called the issue too complicated and said he sees both sides of the issue, although he talked more about the benefits of keeping the name.
[+] Enlarge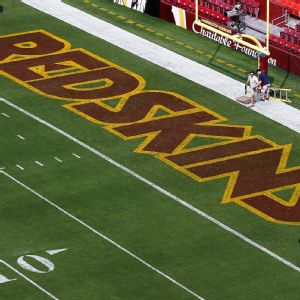 AP Photo/Alex BrandonESPN asked NFL players whether Washington should change its nickname. A majority (58 percent) said it should not be changed.
"It helps keep them relevant," the player said of the nickname. "There are so many issues on so many reservations that are not forgotten. ... I've seen all the numbers, but to me it's a small issue and we should be looking at other big social issues."
An "Outside the Lines" poll of 1,019 Americans conducted by Langer Research found that 71 percent favor keeping the nickname.
One player from another team called Redskins a "positive name." He said they were named after fierce warriors, giving pride to their culture.
Jets outside linebacker Jason Babin was OK with keeping the name as well, saying, "We live in a society that is way too concerned with the PC police."
However, Chicago tight end Martellus Bennett said the nickname should be changed. He echoed the thoughts of another NFL player likening it to the N-word. The other player felt that if the nickname was changed, "You're giving [offensive] words too much power, and that's a problem today. We give words too much power in our age of trying to be so PC."
Bennett offered the flip side, but did not seem optimistic the nickname would be changed.
"It's like how everyone is talking about eliminating the N-word, penalizing people for using that word or the way we are in the work space, where we're challenging everybody else to grow," Bennett said. "The difference here is with a team, there's a whole lot of money they have to spend to change jerseys, change everything else. They don't want to have to go through all that because of all the money it would cost to do so. It's all politics and money, man."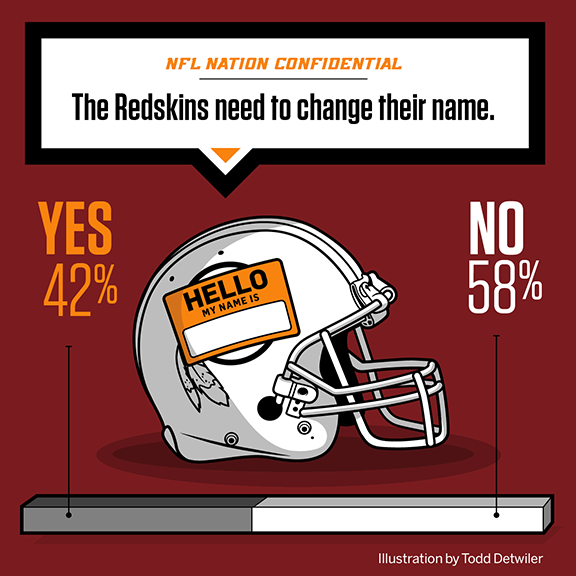 Illustration by Todd Detwiler
SPONSORED HEADLINES
MORE NFL HEADLINES
MOST SENT STORIES ON ESPN.COM
WASHINGTON'S NICKNAME: AN NFL DILEMMA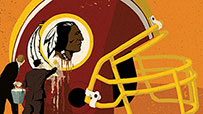 "Outside The Lines" presents a one-hour special report Tuesday at 8 p.m. ET on ESPN2. It will reair at 11 p.m. ET on ESPNEWS.
EDITORS' PICKS
Marshawn Lynch's ultra-silent nature stems from a lack of trust that defined the star RB's formative years.
Chadiha »

TMQ: In the Super Bowl, history has shown us that the interception return for a score is a sure ticket to victory.
Easterbrook »

Tom Brady's red zone acumen and Russell Wilson's mobility could swing SB XLIX. What else stands out?
Seifert »
ESPN FAN SHOP