Jay Brophy likes concussion deal
Updated:
August 31, 2013, 3:02 PM ET
Associated Press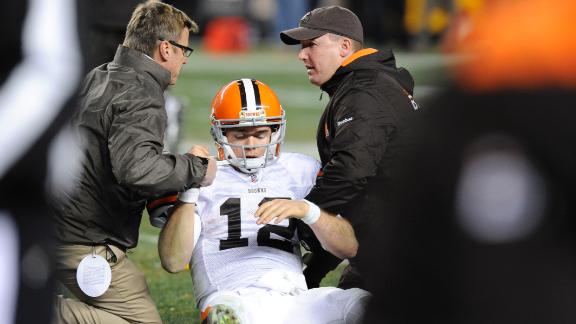 Monumental Day For NFL
Jeff Saturday and Hall of Fame RB Barry Sanders discuss the settlement reached between the NFL and former players in concussion-related lawsuits.
Monumental Day For NFL
MIAMI GARDENS, Fla. -- Jay Brophy is 53. Doctors have told him his brain is 70.
The former Miami Hurricanes and Miami Dolphins linebacker has two replaced hips, some back issues, and might walk and talk a little bit more slowly than he did a few years ago. He's one of the roughly 4,500 players who are part of the concussion-related lawsuit that the NFL is willing to pay $765 million plus legal fees to settle.
There's no guarantee that Brophy -- who said he's been diagnosed with what doctors called boxer's pugilistica, a disease that typically affects fighters and other athletes who take repeated blows to the head -- will ever see any of that money. If so, he's not complaining.
Highlights of Proposed Settlement

Highlights of the proposed settlement between the NFL and more than 4,500 ex-players who sued over concussion-related injuries:
PDFs:
• Details of proposed settlement
• Judge Anita Brody's order
• NFL would pay $765 million plus legal costs, but admits no wrongdoing.
• Individual awards would be capped at $5 million for players suffering from ALS, Parkinson's or Alzheimer's disease.
• Individual awards would be capped at $4 million for deaths from chronic traumatic encephalopathy (CTE).
• Individual awards would be capped at $3 million for players suffering from dementia.
• Money would go toward medical exams and concussion-related compensation for NFL retirees and their families, and $10 million toward medical research.
• Senior U.S. District Judge Anita Brody in Philadelphia must approve the settlement.
-- The Associated Press
"It's a good gesture. Hopefully, it's the right thing," Brophy said. "I'll believe it when I see it, but I hope it's the right direction. For money, I could care less. I don't care if I get a dime. Treatment would be better."
If Brophy was suffering this weekend, it wasn't obvious.
He spent it with many former Hurricanes teammates to celebrate the 30th anniversary of their 1983 national championship, chatting with old friends, smiling and talking and laughing and telling stories about how in his native Akron, Ohio, he spent some time coaching a relatively athletic young kid named LeBron James who eventually gave up football to become a four-time-and-counting NBA MVP.
When news of the tentative settlement -- a judge still has to accept the deal, though all indications are it will become reality -- hit, Brophy didn't know exactly how to react. Much of the reaction fixated on the money, which was an enormous-sounding sum to some, a mere drop from the deep NFL coffers to others.
But to Brophy, it made more sense to think about what the money could mean years from now.
"I understand what the NFL's saying," Brophy said. "But now we know these things are happening. Let's do something about it. It's a $10 billion business, man. For guys who are in it for money and that's all, then shame on them. The majority don't care about a dime. I'd like to get some treatment and find out what we can really do to help."
Player safety, especially relating to head injuries, has been at the forefront of the NFL conversation for years. Earlier this year, the NFL announced that it's part of a $60 million initiative to research ways to further speed diagnosis and improve treatment for brain injuries. Excessive contact on the field is now flag-worthy in many cases.
Brophy doesn't seem to like that part very much.
"I think the rules are getting out of control," Brophy said. "If you want to play flag football, then the NFL's gone. It's a violent sport for violent people. ... We understand injuries are going to happen. And if you told me that, I would have played because I was a nutcase anyway. I think you have to be a little bit to play the game."
Brophy considers himself one of the lucky ones, even with all he's going through.
He was evaluated by doctors in Boston, who told him about 2½ years ago that all the hits he took and gave over the years led to a form of brain damage. Brophy has no idea how many concussions he had as a player and doesn't know how many times he used what he calls "the sniffer," meaning the smelling salts that were commonplace on sidelines when he played.
"There's a time when you start feeling sorry for yourself," Brophy said. "It hurts when you're a physical player and then all of a sudden you can't do the things you used to do. So then all you have left is your mind, and when you start having problems there, that's what really hurts."

Copyright 2013 by The Associated Press
THE NFL ON ESPN.COM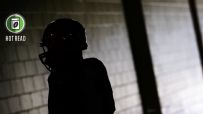 NFL retirees want their peers who are struggling with depression to know help is available.
EDITORS' PICKS
Is Jameis Winston still the top pick? Here's how the combine impacted Todd McShay's first-round outlook.
Mock 3.0

Josh McCown is a great guy. But he isn't a great option to clear up the Browns' unsettled QB position.
McManamon »

How would an everyday schlub fare in an NFL game? "Madden" utilized a human guinea pig to find out.
FiveThirtyEight »

MOST SENT STORIES ON ESPN.COM