Denver dispute with Von Miller looms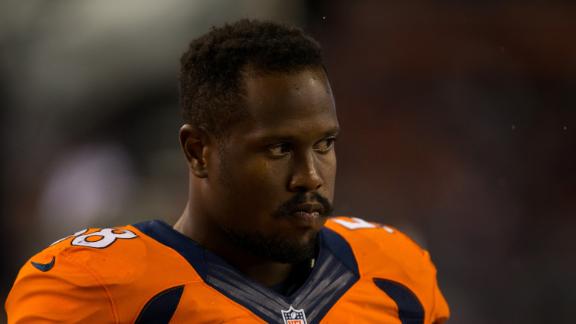 Broncos Seek $1.25M From Von Miller
Adam Schefter discusses the Broncos' looming dispute with Von Miller over $1.25 million of the signing-bonus money the team gave its star linebacker.
Tags:
NFL
,
Broncos
,
Von Miller
,
Adam Schefter
Broncos Seek $1.25M From Von Miller
A simmering financial dispute between the Denver Broncos and suspended linebacker Von Miller is looming.
Legwold: Bumpy road

Von Miller is serving a six-game suspension for a violation of the league's substance-abuse policy, and in a decision that has been simmering for weeks, the Broncos are going to attempt to reclaim $1.25 million of Miller's original $13.77 million signing bonus. Analysis
Denver will attempt to reclaim $1.25 million of the signing bonus money the team gave their star linebacker, automatically withholding the money from Miller's paychecks when he becomes eligible to play again, league sources said.
But Miller's defense team is convinced the return of bonus money is not included in the settlement it reached with the NFL, sources said.
Miller spent Friday in Washington with NFL Players Association lawyers, going over the terms of his settlement with the NFL. Executives around the league said Denver has no choice but to reclaim Miller's bonus money; it's how the NFL wants its business conducted.
Miller has other ideas. He was already going to lose $800,000 in game checks, and now his losses stand to come out to over $2 million.
ESPN NFL Insider
Joined ESPN in 2009
Former president of the Pro Football Writers of America and the author of four books
SPONSORED HEADLINES
MORE NFL HEADLINES
MOST SENT STORIES ON ESPN.COM
THE NFL ON ESPN.COM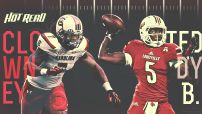 It's the ultimate No. 1 pick conundrum: Draft a QB based on need or take a generational talent?