NFL in London raises legal issues
Tax, visa and labor situations among many questions that would need resolution
Updated:
September 25, 2013, 11:23 AM ET
By
Kristi Dosh
| ESPN.com
During the offseason, NFL commissioner Roger Goodell made waves when he discussed the possibility of placing a team permanently in London. Many fans had questions, including: Who would want to play there? What owner would want to relocate? How could the NFL fairly assemble a schedule that included travel to and from London?
But there are stumbling blocks beyond those. Here's a look at the legal issues that could complicate such a move.
Tax laws
Tax laws are vastly different in the U.K. -- so different, in fact, that some athletes have refused to compete within its borders.
First, salary, appearance fees and prize money earned while competing in the U.K. are taxed at a rate of up to 45 percent. The highest rate in the U.S. currently is 39.6 percent. Additionally, U.S. tax law only allows for a foreign tax credit at the U.S. tax rate, meaning a player wouldn't be able to get a credit for up to 5.4 percent of the tax he paid to the U.K. if he were at the maximum rates for both countries
[+] Enlarge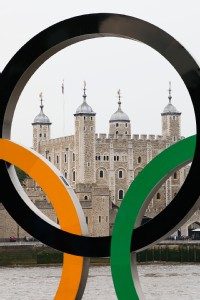 Rob Schumacher/USA TODAY SportsAthletes who participated in the Olympics were granted exemptions from some tax laws. Would NFL players for a team based in London get a similar break?
Athletes competing in the U.K. are also taxed on global endorsement income (as they are in the U.S.). The amount is determined by dividing the number of days the athlete spends training and competing in the U.K. annually by the total number of days he trained and competed around the world. That percentage is then multiplied by the athlete's total global endorsement income to determine the amount subject to taxation. Again, the athlete might not be able to take a U.S. tax credit for the full amount, given the difference in tax rates.
Currently, NFL players who participate in a game in London have their game checks subject to U.K. taxation. However, they generally spend less than a week in the U.K., and the portion of their endorsement income that becomes subject to taxation is minimal.
But a player for a London NFL team would find the tax burden to be far greater. He might play several preseason games and up to eight regular-season games in the country and spend far more of his training and practice time overseas, increasing the portion of both his salary and endorsement income subject to taxation. Would the higher 50 percent tax rate they would incur discourage free agents from signing with the London team?
The U.K. Treasury has granted tax exemptions for athletes in the past. For example, those competing in the London Olympics and the 2011 and 2013 Champions League finals at Wembley were granted exemptions. In addition, the 2013 Olympic Anniversary Games and 2014 Commonwealth Games have earned exemptions. However, exemptions are not always granted. The Treasury has previously rejected an exemption for players competing in the ATP World Tour finals.
Financial Times reports the British parliament might consider legislation during its next session that would allow for the fast-tracking of exemptions. There seems to be a growing push in the U.K. to adjust these laws as necessary to attract sports events and athletes to the country, so there's certainly room for some adjustments to be made if lawmakers believe an NFL franchise in the U.K. is to the country's benefit.
Working visas
Another problem might be the need for working visas to play as part of a home team in London. Currently, a player needs only a passport and is admitted under a temporary working visa for "sporting visitors," granted for one-off events. However, they would no longer be able to do that if they were playing a full home schedule in London.
[+] Enlarge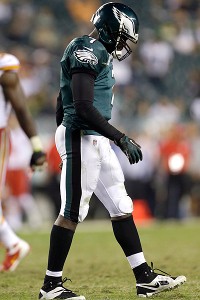 AP Photo/Julio CortezAnyone who has a criminal conviction -- such as Michael Vick -- could have difficulty receiving a visa to enter the U.K.
The first hurdle the NFL would need to overcome is the requirement that an athletic governing body in the U.K. endorse the players in their applications for working visas. Ian Robinson, manager at the immigration law firm Fragomen in London, who was previously in charge of developing economic migration policy at the U.K. Home Office, says the NFL could handle this a couple of different ways: the league could negotiate with the existing British American Football Association or it could negotiate with the government to establish its own office based in the U.K. Either way, the NFL would have to come to terms with the government, because the British American Football Association is not currently recognized by the Home Office.
"I don't expect the negotiations [for the NFL to establish its own governing body] to be waved through, because they never are," warned Robinson, "but I would imagine they'd stand a good chance of getting the endorsement. The NFL is a serious body."
Once the NFL negotiated with the British American Football Association or established its own governing body, each player for a team playing home games in London would have to be evaluated individually.
"An overarching body would look at the players the [team] wants to bring over and take a view as to whether their presence here would benefit the sport in the U.K.," Robinson said.
"It isn't inconceivable that the Home Office will ask for reassurance that the move would benefit the U.K. game as a whole, including British players or youngsters," Robinson added. "But that would be for politicians to iron out in light of the wider economic benefits of the team."
There is a long-standing practice of requiring European football teams to prove a non-European player brings something "special and different" to the U.K., which prevents teams from giving roster spots to non-Europeans unless the player has skills and abilities that justify his taking a spot that could otherwise be filled by a European. It's also not beyond the realm of possibility that the government could insist a London-based team have a minimum number of British players.
In addition, players with criminal convictions would probably be denied working visas in the U.K. A conviction that carries a sentence of less than one year would usually preclude a player's entry for five years from the end of the sentence. A sentence of up to four years would generally mean the player would be denied entry for 10 years after the end of the sentence. Anything longer than four years would probably mean the player would be refused entry indefinitely. In other words, the Eagles would probably have to leave Michael Vick home if they played in London.
Labor laws
The two types of laws of most concern are competition laws and free movement laws. Competition laws cover much of the same matter dealt with in the U.S. under antitrust law, but free movement laws are somewhat unique to the European Union.
For example, there's no draft involving European soccer teams. That's a product of the history of those leagues, but it will probably continue as a product of EU laws.
London-based attorney Andrew Nixon of Sheridans focuses his practice on representing sports governing bodies, clubs, agencies and athletes. He says the NFL draft would probably be permissible under the competition laws, because it is collectively bargained between the owners and players. It's the same reason the NFL draft is allowed under antitrust laws in the United States.
"The trickier issue with the draft system would be that it would breach a worker's right to move freely, and the EU distinguishes between exemption under competition rules and exemption from free movement rules," Nixon said.
When the EU was formed, a treaty was enacted giving certain rights to all European Union citizens. One section of that treaty makes the free movement of workers a fundamental principle, allowing an EU citizen to move between EU countries for work without needing a work permit or having to live there for that purpose.
According to the NFLPA, the league currently has 15 players who were born in EU countries, among them Bjoern Werner (Germany), Osi Umenyiora (England) and Sebastian Janikowski (Poland). Would the presence of EU citizens be enough to apply the EU's laws to the NFL? No one knows the answer to that question.
And what if the team were technically based in the U.S. but played all of its home games in London?
"I do not know the answer if the situation was that they would effectively fly in and fly out, as it is not something that has been done before and it is untested," Nixon said. "In principle, if they just played their home games in London then they could get around it, but it would still be scrutinized."
Another question with no easy answers is whether the NFL's requirement that a player be three full years removed from high school before he is eligible for the NFL draft would run afoul of EU laws. Nixon says there are no such age restrictions in European sports, making it an issue that would be reviewed anew should the NFL seek to place a team permanently in London.
"It would in principle distort competition, and it would deny clubs the chance to hire the best players, and it would not fall within a special exemption," Nixon said. "To get around this you would expect that the NFL might need to modify some of their rules, and indeed should enter into discussions with the European Commission to seek consent to the rules, and get [direction] as to where changes may need to be made."
Although the U.K. might benefit from an NFL team in London, the EU wouldn't really benefit as a whole, giving it less incentive to revise laws or rule favorably for the NFL. Nixon and other labor law specialists in the country simply have no idea how the EU might react.
ESPN.com contacted the NFL about its strategy for placing a team permanently in London, but NFL spokesman Brian McCarthy said any discussion at this point is premature.
Jim Bailey, a former NFL team executive who not only oversaw the Cleveland Browns' move to Baltimore but also was on staff when the Browns played a preseason game in London, says there's more likely to be an expansion team in London than a relocated team.
"My guess is the league would like to manage the process," said Bailey, "which would indicate to me they might prefer expansion to relocation."
The NFLPA doesn't get a vote per se in expansion to London (only the NFL owners do), but spokesman George Atallah, assistant executive director of external affairs for the NFLPA, says his organization will still have something to say about it.
"Expanding to London by definition is a change in working conditions, placing the conversation squarely in the context of collective bargaining," Atallah said.
Those working-condition issues could be anything from the practice and playing facilities, including turf conditions, to the travel involved.
Sports Business
Dosh covers sports business for ESPN. She is an attorney, founder of BusinessOfCollegeSports.com, and joined ESPN in October 2011.
Author of "Saturday Millionaires: How winning football builds winning colleges."
SPONSORED HEADLINES
MORE NFL HEADLINES
MOST SENT STORIES ON ESPN.COM