Teammates support Richie Incognito
Updated:
November 6, 2013, 3:26 PM ET
ESPN.com news services
Multiple members of the Miami Dolphins recently told ESPN that they do not believe suspended offensive lineman Richie Incognito is a racist.
The NFL is investigating the troubled relationship between Incognito and teammate Jonathan Martin, who left the Dolphins last week because of emotional issues stemming from alleged harassment and misconduct.
Mike and Mike
ESPN Radio's Dan Le Batard shares his thoughts on Jonathan Martin's handling of Richie Incognito's conduct, the atmosphere in NFL locker rooms and more.
Incognito, who was suspended Sunday by the Dolphins for conduct detrimental to the team, has been identified as making racial slurs and physical threats toward Martin, who is biracial, in a voice mail message sent in April.
But despite the derogatory and racially charged language in Incognito's voice mail, Dolphins center Mike Pouncey and wide receiver Mike Wallace both told ESPN's Cris Carter that they want Incognito back on the team.
Carter recounted his conversations with Pouncey and Wallace during an interview Wednesday on "SportsCenter," saying that both players "respect" and "love" Incognito.
Pouncey, who has been teammates with Incognito for parts of three seasons, and Wallace, in his first year with the Dolphins, told Carter that they do not believe Incognito is a racist.
Pouncey and Wallace also told Carter that they feel comfortable with Incognito as a teammate, saying they feel he is not getting a fair defense in what has become a national controversy.
Conversely, three people who know Martin and have spoken to him told ESPN NFL Insider Adam Schefter that the second-year offensive tackle wants to continue playing football and has never discussed leaving the sport based on simply playing the game.
Sources confirmed to ESPN on Monday that Incognito used racial epithets and profane language toward Martin on multiple occasions. In a transcript of the voice mail message from April, Incognito referred to Martin as a "half n----- piece of s---."
The Sun Sentinel, citing at least two sources, reported Tuesday that Dolphins coaches asked Incognito to toughen Martin up this spring, after Martin missed a voluntary team workout. The sources told the Sun Sentinel that Incognito took the request too far.
More Jonathan Martin Coverage

It's time for Jonathan Martin to leave the Dolphins. Miami's locker room has spoken -- and it sided with Richie Incognito, writes James Walker. Story
• NFL Nation: Players' reactions

What does it mean to be a real man in sports? The Incognito-Martin situation has raised the urgency for conversations male athletes need to have now, Kate Fagan writes. Story

With early reaction to the Martin-Incognito scandal coming in predictable fashion, Melissa Isaacson wonders if there will be a different ending to this story. Story
Pouncey told Carter, however, that he was never instructed by coaches to toughen up Martin.
Incognito, in his first public comments since the suspension, told WSVN Channel 7 on Tuesday that he is "trying to weather the storm."
"You know what, I'm just trying to weather the storm right now," Incognito told the TV station. "This will pass."
It's unclear whether Dolphins coaches or management knew of any harassment between the players before Martin left the team. Recent talk of dissension in the locker room has included complaints by young players that they're pressured to pay more than their share when team members socialize together.
The Miami Herald reported Monday that the Dolphins plan to cut ties with Incognito. The Dolphins did not place Martin on the non-football injury list Tuesday, meaning he will remain on the active roster and be paid this week, a source told Schefter.
Dolphins coach Joe Philbin became somewhat emotional while addressing the media Monday, taking the blame for the environment that was created in his locker room.
Several other Dolphins players have said they were unaware of any issues between Martin and Incognito.
"I never heard anything about it until now," said linebacker Dannell Ellerbe, who was a member of Miami's six-player leadership council along with Incognito.
Ellerbe also indicated that Martin should have informed the leadership council of his problems.
"We don't have no problem with [coming forward]," Ellerbe said. "We would try to handle it the best way possible. We would rather that [happen] than this."
Information from ESPN NFL Insider Adam Schefter and ESPN.com Dolphins reporter James Walker was used in this report.
THE NFL ON ESPN.COM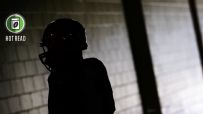 NFL retirees want their peers who are struggling with depression to know help is available.
EDITORS' PICKS
Detroit has to decide by 4 p.m. ET Monday whether to tag Ndamukong Suh. Here are the pros and cons.
Rothstein »

Clayton's mailbag: The "minimum spend" rule will make free agency interesting. Plus: AP's options and more.
Mailbag »

Kiper: This year's WR class includes three studs, nine potential first-rounders and plenty of potential.
Mel Kiper Jr.

MOST SENT STORIES ON ESPN.COM