FIGHTING IN THE NHL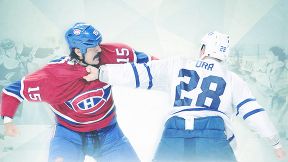 For a hockey enforcer like George Parros, fighting is his livelihood. Why stop? The Mag »
• MacGregor: Players fight because we let 'em »
• Burnside: Clune takes you inside a fight »
• LeBrun: Internal debate rages on »
• Strang: Skill players give nod to fighting »
• Hockey Life: Fighting is love »
COUNTDOWN TO SOCHI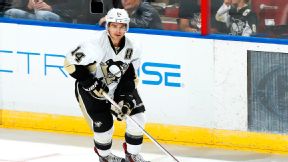 The guy jells with Sidney Crosby -- no question. But is that enough to persuade Team Canada to take Chris Kunitz to the Sochi Olympics? LeBrun »
• Power Rankings: Canada »
• Stamkos intends to return


• Predicting Team Canada's roster

HOCKEY HALL OF FAME
The Class of 2013 brought five deserving candidates into the Hockey Hall of Fame:
Chelios » Niedermayer » Shanahan » Heaney » Shero » Class of 2013

PODCAST

From faceoffs to mullets, ESPN's hockey analysts break down the NHL.
JOHN BUCCIGROSS

Join Bucci as he fires off slap shots and twisted wristers about the great and glorious game. • Fighting is all about love, people »
• Happy Hakan-Hanukkah »
• Brodeur trade coming? #TwitterBagSkate! »
• College rivalries about more than the game »
• Players must choose hockey morality »

NHL PHOTO GALLERIES
LATEST GALLERIES
Bruce Bennett Studios/Getty Images
15 Photos
#NHLrank
We went straight to the experts to find out who was the best player in the NHL: Forwards » Defensemen » Goalies » Coaches »
• Debate: Who's the best in net? »
• Highs and lows of #NHLrank »
• Fan reaction to #NHLrank » Top 10

CONTESTS AND SPECIAL SECTIONS
Is Coach Corso dependable like the All-New Chevy Silverado? You tell us! Predict Corso's pick for a chance to win a 2014 ...

Browse fan photos, play trivia, get a Cheez-It® ZingZTM coupon, and enter for a chance to win ...