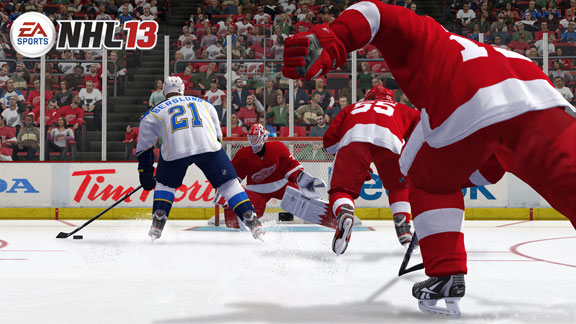 EA SPORTS
This central division rivalry game between two teams close in points and hungry to improve their standing is a great matchup. St. Louis has plenty of offensive depth and has been sound defensively early in this season. However, a visit to Hockeytown is a tough test for any team, as Detroit can be a hard city to play in.
This was a tight checking, intense tilt from start to finish. Scoring went back and forth through regulation, as Patrik Berglund opened the scoring early in the first, only to be answered by Daniel Cleary less than a minute later. Alexander Steen got a go ahead goal four minutes into the second frame, and again the Red Wings tied it up when Johan Franzen netted a beautiful shot. The game went to overtime where Andy McDonald shelved the game-winning goal, courtesy of a feed from Kris Russell.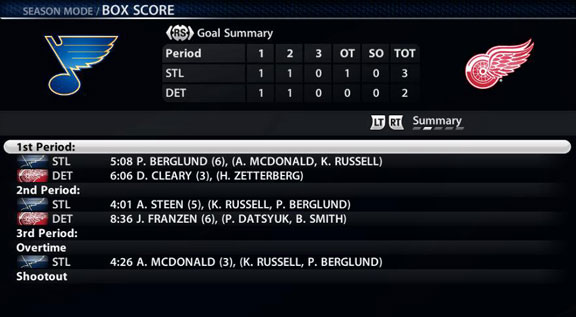 EA SPORTS
Three Stars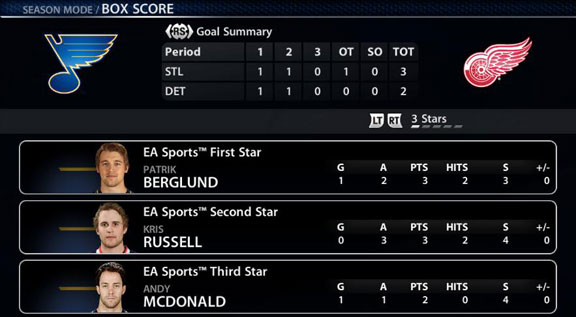 EA SPORTS
For more information about NHL '13, visit EA SPORTS.