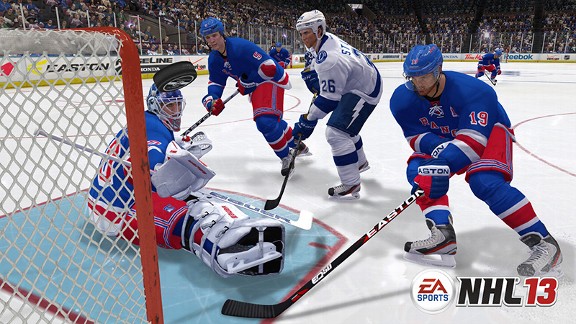 EA SPORTS
Nearing the midway point of a shortened NHL season, both the New York Rangers and Tampa Bay Lightning are hovering around the eighth spot in the Eastern Conference. Tampa is within striking distance of the Southeast Division leading Carolina Hurricanes, while New York sits third in a tough Atlantic Division. Will the Lightning's dynamic offense overpower the somewhat lethargic Rangers?
Lightning's keys to the game

• Simply Stamkos & St. Louis -- The dynamic duo have paired up over the past few seasons to consistently be one of the biggest offensive threats in the NHL. They'll need to bring their best in New York to beat King Henrik.
Rangers' keys to the game

• Nash returning? -- Rick Nash has missed multiple games with an undisclosed injury but could be back in the lineup on Thursday. Although Nash has only scored three goals this season, he leads the Rangers in points, Rangers' forwards in time on ice and is consistently a big-body threat to opposing teams. How will he perform if he gets back on the ice?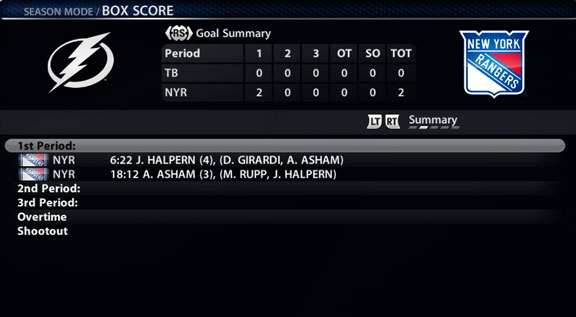 EA SPORTS
Three Stars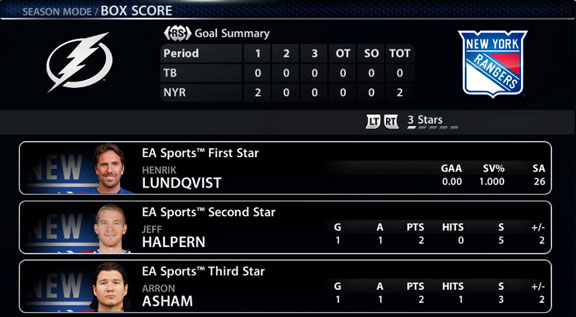 EA SPORTS
For more information about NHL '13, visit EA SPORTS.