Discussion
Ashton Eaton throws off the uniform
Decathlete, USA Track & Field
Updated:
July 11, 2012, 9:55 AM ET
By
Morty Ain
| Photographs: Carlos Serrano
Why did you decide to pose for the Body Issue? AE: I struggled with it at first, but I talked with my mom and my fiancée [heptathlete and Canadian Olympic hopeful Brianne Theisen], and they said it was classy. I think it's good for the sport and done in a way that represents athletes well.
If you could write the caption for your photo, what would it say? AE: "What you see is a depiction of what I want to accomplish and how I want to do it." My body is the way it is because ...

Read full story
ESPN The Magazine: July 23, 2012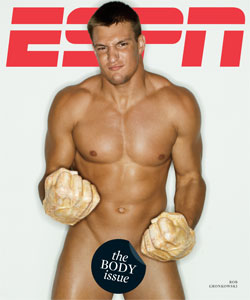 THE BODY ISSUE FEATURES

COLUMNS

MORE FROM THE BODY ISSUE