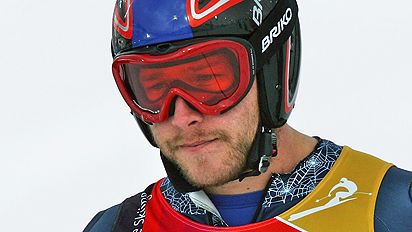 Jed Jacobsohn/Getty Images
Bode Miller straddled the gate about 15 seconds into his first run.
Will We See Him Again?
Bode Miller's Olympics are over. But will we see him at another Winter Games? Carrie Sheinberg writes that the only way we'll see the U.S. skier again is if we all let him be himself.
Story

Bode Miller's life was once as free as his style on the slopes. But as ESPN The Magazine's Eric Adelson writes, Bode's friends and family fear the skiing star lost his balance. Story
Want a preview to the Olympics? The best skiers in the world like Bode, Kostelic and The Herminator are performing on the ultimate training grounds of the World Cup circuit. Check out the standings here.

Bode Miller has been outspoken about doping policies, especially over the last year. He recently stopped by ESPN's Cold Pizza to defend some of his comments. Watch
•
ESPN Partner: NBCOlympics.com
•
Alpine Skiing:
Results/Schedule
•
Inside The Sport
|
Bios
•
Venues
|
Countries
•
Events
|
History
|
Glossary