Discussion
Danell Leyva shows all-around body
U.S. all-around champion, USA Gymnastics
Updated:
July 11, 2012, 10:48 AM ET
By
Morty Ain
| Photographs: Peter Hapak
If you could write the description of your Body Issue photo, what would it say? DL: Hairy. That one word -- in bold capital letters.
Why do you want to be the best? DL: I've always just loved the sport, and I want to be the best at the things I love. The constant pursuit of perfection is always in any athlete's head. It's never-ending.
Why do you love gymnastics? DL: I love the adrenaline rush you get from being in a big arena with a huge crowd cheering for ...

Read full story
ESPN The Magazine: July 23, 2012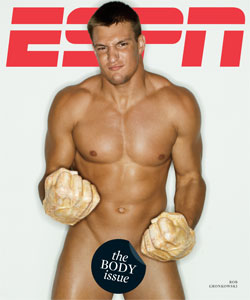 THE BODY ISSUE FEATURES

COLUMNS

MORE FROM THE BODY ISSUE