Alpine Skiing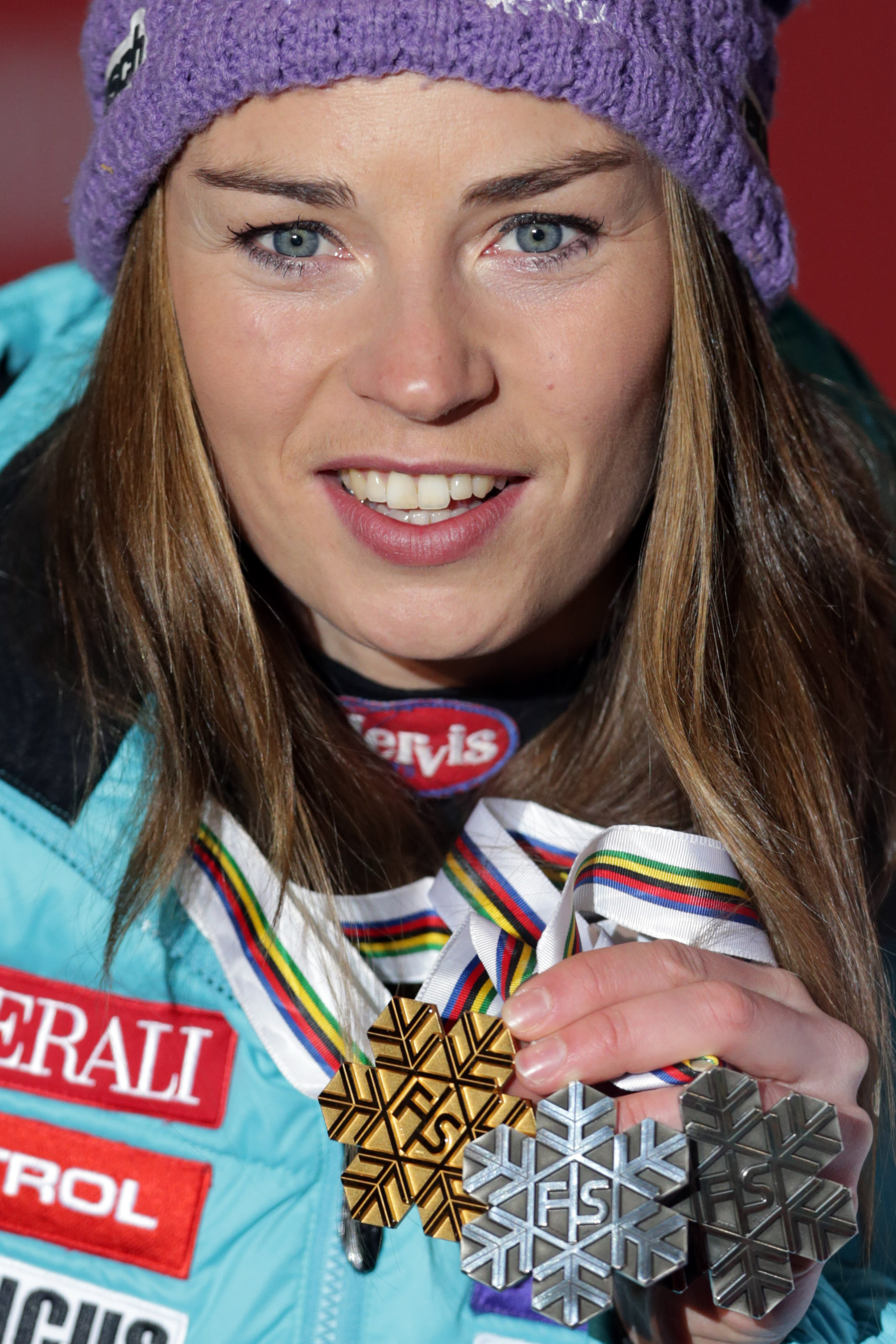 Tina Maze
Age

30
Date of Birth

May 2, 1983
Highlights
Maze already has participated in three Olympics, earning six top-12 finishes, including a pair of silver medals at the 2010 Vancouver Games in the giant slalom and super-G. She also owns six medals from world championships. None of that even comes close to the over-the-top success she achieved in the World Cup during the 2012-13 season, when she managed to produce the most dominant showing _ by a man or woman _ in the history of a circuit that began in 1967. Maze won 11 races and earned the overall World Cup title by finishing with a points total of 2,414, by far the most ever, breaking the women's record of 1,980 set by Lindsey Vonn a season earlier. Hermann Maier set the men's mark of 2,000 in the 1999-2000 season. Maze's race wins were spread across all five disciplines _ only the third woman to do that in a single season _ and she also finished in the top three a record 24 times. Also could be seen as the next natural step in a progression that saw Maze's overall World Cup finish steadily rise, from fourth in 2010, to second in 2011, to third in 2012.
Runup
Maze took a significant step back at the outset of the current World Cup season. Then again, given all that she accomplished a year ago, how could she not? Still, after finishing 2012-13 with 17 consecutive finishes in fifth place or better, it was a bit surprising to see her begin 2013-14 with only two placings that high within her first 10 starts. Maze was only 18th in the season-opening giant slalom at Soelden, Austria, in October, and then, after a third-place slalom finish, she strung together results of 16th, 14th and 11th. Common wisdom says that she will be able to turn things around by the time Sochi rolls around, though, given all of her experience and significant results, including at the world championships in February 2013, when she collected a gold medal in the super-G, a pair of silver medals in the giant slalom and super-combined, and had two other top-seven finishes.
Prediction
If she sets aside a slow start in World Cup, definitely someone who could leave Sochi with more than one medal.
Things To Know
Maze _ it's pronounced MAH-zeh _ released a pop song "My Way is My Decision" in 2012, and it's had more than 1 million views on YouTube.
Maze began as a technical skier and started training seriously in speed with the powerful Austrian men's downhill team in recent summers.
After Lindsey Vonn edged Maze in a World Cup super-G at St. Moritz, Switzerland, in December 2012, Maze's team stoked a controversy by suggesting Vonn hurled an expletive toward her after crossing the finish line. Vonn acknowledged using a curse word, but as an expression of relief _ and the Slovenian team filed an official protest for "unsportsmanlike behavior," which was dismissed.
Copyright 2014 Associated Press. All rights reserved. This material may not be published, broadcast, rewritten, or redistributed.