Ice Hockey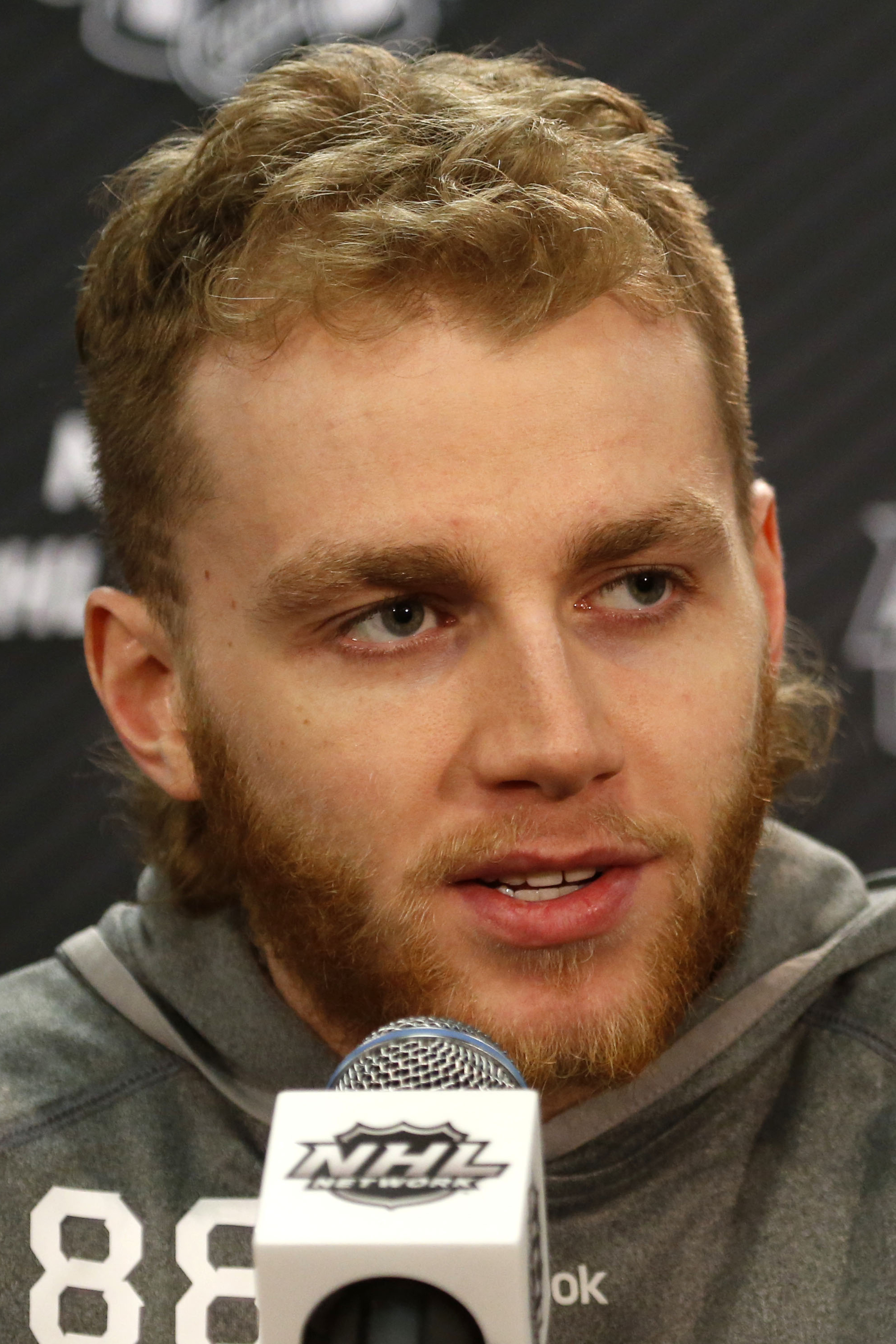 Patrick Kane
Age

25
Date of Birth

Nov. 19, 1988
Highlights
As the No. 1 pick in the 2007 NHL draft, Kane was one of only three American players taken No. 1 since 1995. He was the NHLs Rookie of the Year for the 2007-08 season. He further endeared himself to Chicago Blackhawks fans when he scored the overtime game-winning goal in Game 6 of the 2010 Stanley Cup Finals to give the franchise its first Cup win since 1961. Kane paced the Blackhawks to their second Stanley Cup victory in 2013, defeating the Boston Bruins 3-2 in the Finals, and won the Conn Smythe Trophy as MVP of the postseason. He had nine goals and 10 assists in 23 playoff games, including three goals and two assists against the Bruins. Kanes heroics included a hat trick in Game 5 of the Western Conference, with his double overtime goal advancing the team to the Stanley Cup Finals. He was one of the youngest members of the 2010 U.S. Olympic team, scoring two goals (both against Finland in the semifinal) and recording three assists. The United States won the silver medal in Vancouver, losing to Canada in overtime.
Runup
In last years lockout-shortened season, Kane tied for the team lead in goals with 23 and led Chicago in assists with 32. While the NHL scoring title has eluded Kane, the Blackhawks right wing is making a strong push this season. He scored 17 goals and amassed 45 points in his first 36 games. At that point, he ranked second behind Sidney Crosby of the Pittsburgh Penguins by only one point. Kane also proved his consistency during a career-long 12-game scoring streak that ended on Nov. 29. During the streak, four of his goals were game-winners. Based on his two Stanley Cups and postseason MVP award, Kane is being touted as the face of the 2014 U.S. Olympic mens hockey team. Team USA, which will meet host team Russia in pool play, is also expected to include Zach Parise and Ryan Suter of the Minnesota Wild while Kanes Blackhawks teammate and former roommate, Jonathan Toews, will play for Canada.
Prediction
The U.S. team has veterans and a deep talent pool, but is not expected to medal.
Things To Know
During his day with the Stanley Cup last year, Kane took it to Niagara Falls, rode with it on a Zamboni and showed it off to members of the military.
At age 20, he was the youngest player and only the second American to appear on the cover of the EA Sports NHL video game.
Kane and his cousin were arrested in Buffalo in 2009 after a taxi driver accused them of beating him during a dispute over the fare. Kane eventually pleaded guilty to noncriminal disorderly conduct charges and other charges were dropped.
Copyright 2014 Associated Press. All rights reserved. This material may not be published, broadcast, rewritten, or redistributed.