Speed Skating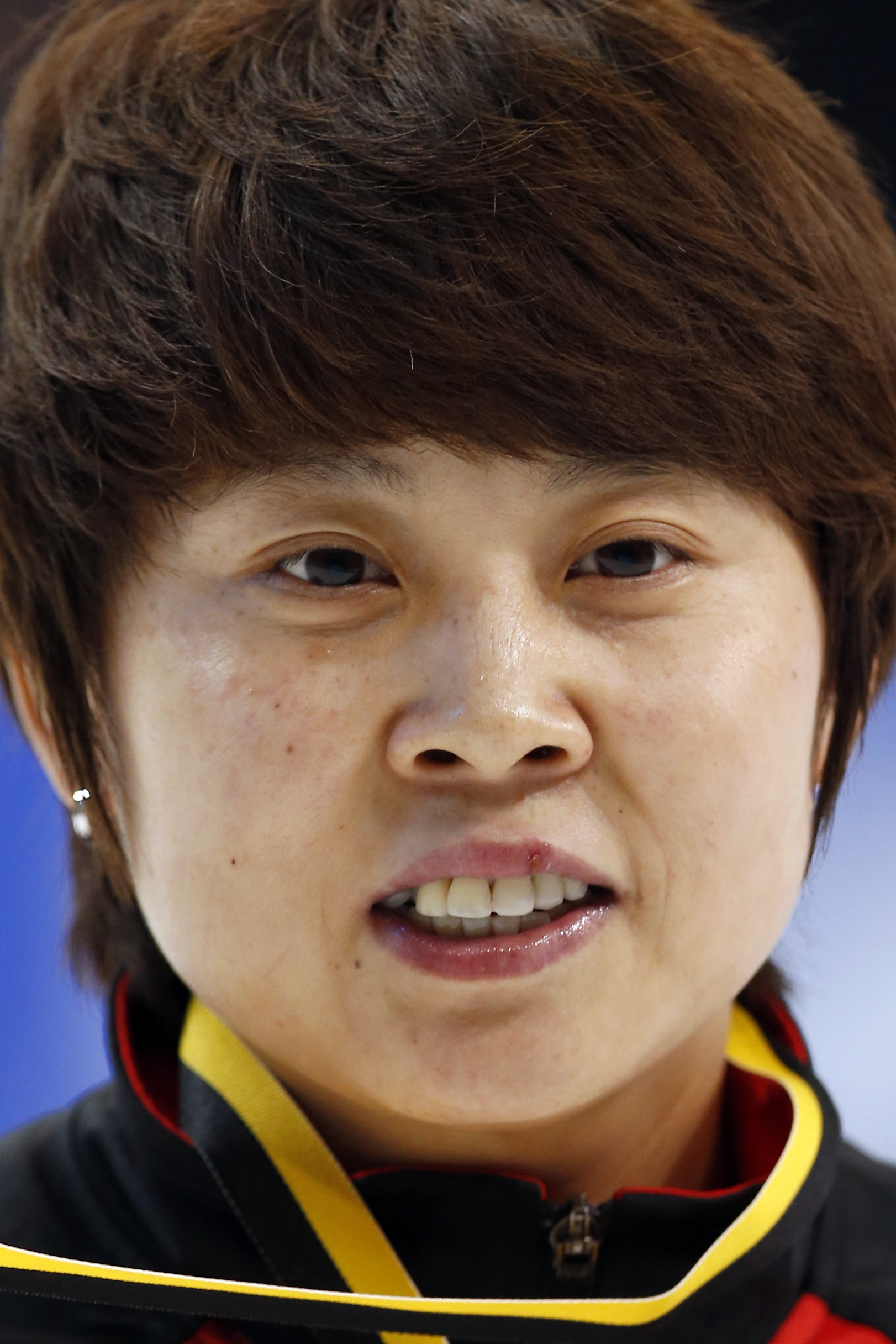 Wang Meng
Age

28
Date of Birth

April 10, 1985
Highlights
Wang is the most decorated Chinese Winter Olympic athlete in history. In two Olympic Games, she has won four gold medals, a silver and a bronze. Wang has also amassed 18 gold, 10 silver and three bronze medals at the World Championships since 2003, plus an additional three golds and four silvers from the team event. Wang won her first Olympic gold medal at the Turin Olympics in 2006 in the 500. She added a silver in the 1,000 and bronze in the 1,500. A year later, Wang missed the 2007 World Championships for criticizing Chinas coaches. She got back in their good graces and again dominated the circuit. At the Vancouver Olympics in 2010, Wang won gold medals in the 500, 1,000 and relay, but crashed and was disqualified in the semifinals of the 1,500, preventing a sweep. She set the world record in the 500 of 42.609 seconds on Nov. 29, 2008.
Runup
Wang again ran afoul of Chinas coaching staff in the summer of 2011. After scuffling with the team manager at training camp and hurting her arm, she was kicked off the team. According to one report, the conflict began when Wang, who was the captain at the time, and six other athletes missed their curfew. She returned to the team 13 months later and was soon back to her winning ways. At the 2012-13 World Championships, Wang placed first in the 500 and 1,000 and on the 3,000-meter relay and won the overall gold medal. In the first of four ISU World Cup events this season, Wang was eliminated in the quarterfinals of the 500 in Shanghai. She then won the 500 in Seoul; Turin, Italy; and Kolomna, Russia, to dominate the standings.
Prediction
Wang will be hard to beat in the 500 and should earn her second gold on the relay. In the 1,000, she will vie for the gold against Shim Suk-hee of South Korea.
Things To Know
In 2010 Wang was named Female Athlete of the Year in China at the 2010 CCTV (China Central Television) sports personality awards ceremony
She was born in Harbin, China, and took up the sport at age 9 in an amateur sports school.
Her sports heroes are David Beckham and Michael Jordan
Copyright 2014 Associated Press. All rights reserved. This material may not be published, broadcast, rewritten, or redistributed.