Alpine Skiing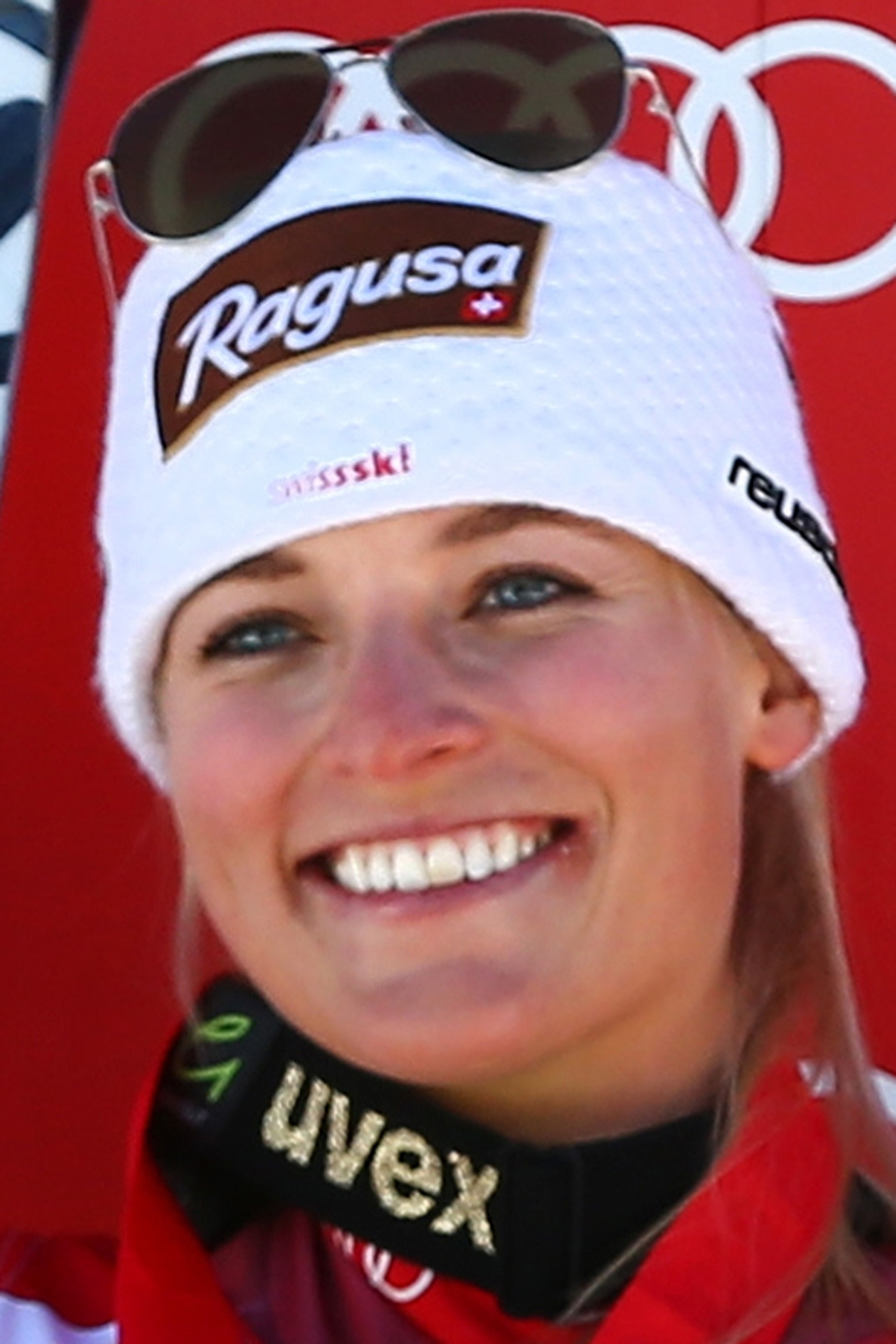 Lara Gut
Age

22
Date of Birth

April 27, 1991
Highlights
After earning her first World Cup top-three finish at age 16, and her first race win on the elite circuit at age 17, the 5-foot-3 Gut appeared poised to be a breakout star as a teenager at the Vancouver Games. But she wound up missing those Olympics after dislocating her right hip in a training crash in September 2009. Before that injury, she had established herself as one of the few women who could challenge U.S. star Lindsey Vonn in the speed events of downhill and super-G. Gut won two silver medals at the 2009 world championships, in the downhill and in super-combined, earning praise from some and negative comments from others who sniffed that she was simply a youngster racing with nothing to lose. After getting hurt, Gut sat out all of the 2010 World Cup season and it took her a while to get all the way back to her best. She collected a World Cup downhill victory in December 2012, then a silver medal in the super-G at the world championships in February 2013, and appears to be on the right track now.
Runup
As if making up for lost time while eyeing a strong performance at what would be her first Olympics, Gut began the current World Cup season with some of the best skiing of her career _ and best skiing by any woman in the world in late 2013. Through the first eight races of the season, she claimed four victories, allowing her to move into the early lead in the overall World Cup standings. And she showed impressive versatility, too, by getting wins in two downhills, one super-G and one giant slalom, showing that she could be a true all-around threat both in the World Cup standings and at Sochi. The only discipline she never has achieved a victory, or even a top-three finish in, is the slalom. Asked whether she pays much attention to the overall standings, Gut said: "I have to stay focused on my skiing and not start thinking about points, because if I think about points, I think I will start getting nervous and not ski the way I can."
Prediction
Will be expected to leave her Olympic debut with at least one medal _ and probably more than one.
Things To Know
Is helping a group raise money to build a well in Congo by auctioning off items such as a helmet and race bibs.
Says her father, Pauli, taught her how to ski.
Speaks five languages: Italian, French, German, English, Spanish.
Copyright 2014 Associated Press. All rights reserved. This material may not be published, broadcast, rewritten, or redistributed.