Commentary
Month of May busy at Speedway
INDIANAPOLIS -- Change comes slowly and infrequently at Indianapolis Motor Speedway. And when it happens, it tends to get Indianapolis 500 traditionalists all up in arms.
Those are the folks who surely believe that Tony Hulman, the fondly remembered late IMS owner, would be rolling in his grave right now if he knew about the changes being introduced this year to his beloved Month of May.
The Indianapolis 500 will still be run the Sunday of Memorial Day weekend (May 25, noon ET, ABC), but just about everything leading up to that moment will be different.
The first three days of activity (Thursday-Saturday this week) are slated for the inaugural Grand Prix of Indianapolis, marking the first time the cars of the Verizon IndyCar Series will compete on the IMS road course.
More from ESPN.com

Jacques Villeneuve didn't really have the experience to appreciate winning the 1995 Indy 500, but nearly 20 years on, he's extremely grateful to be back, writes John Oreovicz. Story
The full spectrum of IndyCar's Mazda Road to Indy ladder system will be on display, with twin races for US F2000, Pro Mazda and Indy Lights on the docket in addition to the 82-lap IndyCar race (Saturday, 3:30 p.m. ET, ABC).
Then overnight, the speedway will literally be turned around from road course to oval configuration, and things will return to normal for a week of Indianapolis 500 practice. But the changes kick back in for the qualifying weekend, which has been turned upside down.
For the first time in the century-long history of the race, pole position will not be determined on the first qualifying day. The first day (May 17) is now effectively Bump Day, with the 33-car field filled, only to be reset by three groups of qualifying the next day for positions 10-30, 31-33 and finally the Firestone Fast Nine to determine the pole winner.
Another practice day has been added for May 19, to allow the teams to do race setup work. Then it's business as usual, with the final Carb Day practice on Friday and the race on Sunday.
Starting the hallowed Month of May with a road race at IMS is the most polarizing change. No one denies that it makes sense on a number of levels to run an IndyCar race on the road course, but some wonder if early May is the best time to do it.
To kick off a three-year program of upgrades to the facility known as Project 100, IMS has invested several million dollars into revamping the road course. Spectator mounds have been raised to improve general admission viewing, new curbs were installed and several corners were re-profiled to create opportunities for passing.
Tickets are priced aggressively: Thursday's practice day is free to the public; a two-day Friday-Saturday general admission ticket is $41; and the top-tier grandstand seat for Saturday is $77.
The IndyCar Series drivers are eager to tackle the IMS road course, which has been greatly improved from the track that hosted a Formula One Grand Prix from 2000 to 2006. It's a rare opportunity for them to compete on a circuit originally built to F1 standards.
"It's a proper road course within the greatest racecourse in the world -- what more could you ask for?" 2012 series champion Ryan Hunter-Reay said. "It's a lot of fun in the race car. Big, long straights leading to tight corners will lead to plenty of passing. I think it's going to make for a great show."
[+] Enlarge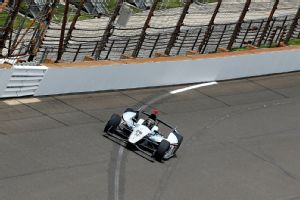 Joe Robbins/Getty ImagesKurt Busch is adding some excitement to this year's Indianapolis 500 by attempting the Indy-Charlotte double.
"It's incredibly smooth, there's lots of grip and I think it's the longest straight on a road course in the series," added three-time IndyCar Series champion Scott Dixon, who clocked a 126-mph lap at the IMSRC in recent testing. "They've improved Turns 1 and 7 and the flow of 8, 9 and 10 is better."
The week of oval practice will offer the first opportunity this year to see whether Chevrolet or Honda has established an advantage with their engine package for ovals. Chevrolet dominated Indianapolis qualifying the past two years, with the races split one apiece between the manufacturers.
The new qualifying format may be a wild card with championship implications. Every competitor is guaranteed at least one run on the first day until the field of 33 is filled. That shouldn't be a problem, because as of now, there are only 33 entries. The incentive for running hard on Saturday is championship points; 33 points will be awarded for the day's fastest runner, down to one point for 33rd. In a series where the championship has been decided by 18 points or fewer in seven of the past eight years, a poor Saturday qualifying performance at Indy could be critical.
Indy's Sunday qualifying has been restructured as well to add drama and to fit in a network TV window. The drivers seeded 10-33 will re-qualify to determine their order. Then, the back row -- which sometimes over the years at Indianapolis has caused more drama than the front row -- will be determined, followed finally by the pole shootout.
The 500 always attracts some interesting one-offs, and this year is no exception. F1 and IndyCar champion Jacques Villeneuve will compete in the 500 for the first time since he won in 1995. The 19-year gap between races would establish an IMS record.
Then there's the Double Outlaw -- NASCAR star Kurt Busch, who hopes to become the fourth driver to compete in the Indianapolis 500 and the Sprint Cup Series' Coca-Cola 600 at Charlotte Motor Speedway on the same day. Busch will make his rookie Indy run for Andretti Autosport before flying to Charlotte to strap into his usual Stewart-Haas Racing Chevrolet.
With the addition of the road-course race, an increased emphasis on qualifying and even a stand-alone Jason Aldean concert, IMS has really bumped up the content level for the month of May.
The buildup may change, but ultimately, it all leads into the same routine that has been repeated 97 times since 1911: 33 cars running 200 laps of a famous race course on a Sunday afternoon.
Drivers, start your engines!
Autos, Open-Wheel
Motorsports Writer for ESPN.com
Covered Indy car racing for 20 years
Work published in 12 countries
SPONSORED HEADLINES
MORE RACING HEADLINES
MOST SENT STORIES ON ESPN.COM
98TH INDIANAPOLIS 500 ON ESPN.COM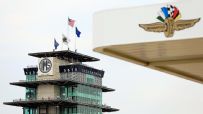 The 98th running of the Indianapolis 500-mile race was a thriller.