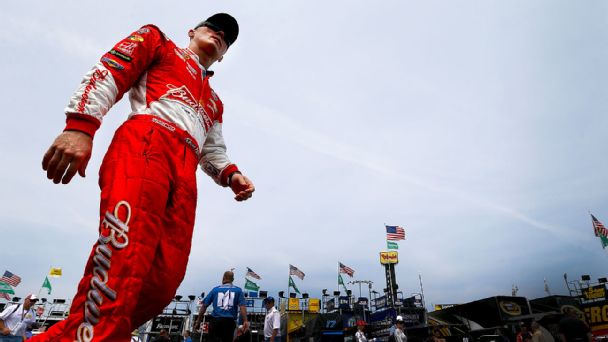 Winning Matters
In these wins-mean-everything times, Kevin Harvick rockets to No. 1 in Ryan McGee's Power Rankings » McGee chat wrap » "NASCAR Now" Minute: Denny Hamlin checks in

&nbsp Turn 4 TV

&nbsp
Jonathan Ferrey/Getty Images
TURN 4
The most improved? The final four at Homestead? Who'll lead in July? JGR team to beat at RIR?
TRACK CONDITIONS

NASCAR Sprint Cup Series at Richmond
Richmond International Raceway
46°F Clear
Wind NNW 8 mph
Humidity 56%
DAYTONA DYNASTY
The France family rules NASCAR to this day, but it hasn't been easy.
NASCAR HALL OF FAME
The NASCAR Hall of Fame's 2014 class: Flock, Ingram, Jarrett, Petty and Roberts