Montoya's Mastery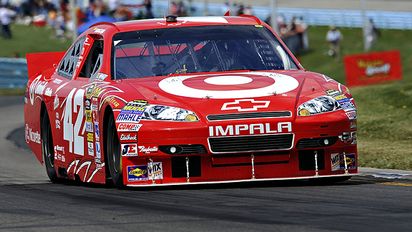 Jeff Zelevansky/Getty Images
Juan Pablo Montoya was picture-perfect all day at Watkins Glen.
Juan Pablo Montoya and his No. 42 crew finally had a perfect day, and they ended it with a runaway victory in Sunday's Heluva Good! Sour Cream Dips at The Glen. It was Montoya's second Sprint Cup victory and second on a road course.
Recap

Must Read
Just call Rick Hendrick the George Steinbrenner of NASCAR. He just keeps stockpiling talent. His latest prize? Kasey Kahne, who'll get his best shot to win a Cup championship. David Newton
UP NEXT

SPRINT CUP SERIES
Daytona 500
Sunday, Feb. 20, 2011, TBA
Daytona International Speedway
•
Sprint Cup Series schedule
NATIONWIDE SERIES
DRIVE4COPD 300
Saturday, Feb. 19, 2011, TBA
Daytona International Speedway
CAMPING WORLD TRUCK SERIES
NextEra Energy Resources 250
Friday, Feb. 18, 2011, TBA
Daytona International Speedway
NASCAR on ESPN TV
Play Stock Car Challenge
Given a $100 million salary cap, build a team of five NASCAR drivers and compete for great prizes.
Select your drivers today!
2010 NASCAR Track Guide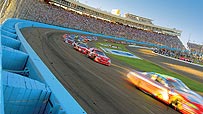 So this is the year you want to make NASCAR a bigger part of your sports existence. ESPN SportsTravel can get you started with a guide to all
22 tracks of the Sprint Cup Series.
Head out to the speedway