Discussion
Daniela Hantuchova loses the skirt
Professional tennis player, ranked No. 29 (as of June 25)
Updated:
July 11, 2012, 9:48 AM ET
By
Morty Ain
| Photographs: Jeff Lipsky
Why did you decide to pose for the Body Issue? DH: I'm always open to new opportunities, so I figured why not? I wanted to do it with class and not show too much of anything, but as an athlete, I'm pretty confident about my body, so I guess I'm not afraid of anything.
How were you introduced to tennis? DH: I saw tennis on TV for the first time when I was 5 years old [in what is now Slovakia], during the 1988 Olympics, and I asked my parents to buy me a tennis racket so ...

Read full story
ESPN The Magazine: July 23, 2012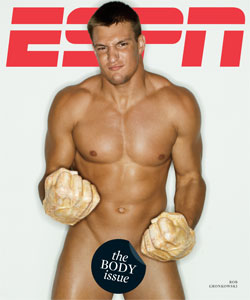 THE BODY ISSUE FEATURES

COLUMNS

MORE FROM THE BODY ISSUE