Commentary
MLS 2012 preview: Seattle Sounders
2011 record and finish: 18-7-9 (2nd place in Western Conference)
Additions: F Eddie Johnson, G Michael Gspurning, D Adam Johansson, M Christian Sivebaek, D Andrew Duran, F Babayele Sodade, M Andy Rose, F Cordell Cato, D Marc Burch, G Andrew Weber
Losses: G Kasey Keller, M Erik Friberg, F Michael Fucito, M Lamar Neagle, D James Riley, D Tyson Wahl, G Terry Boss, D Taylor Graham, F Nate Jaqua, F Pat Noonan, M Miguel Montano
Key questions facing this team
1. Will Eddie Johnson prove to be the perfect strike partner for Fredy Montero?
There's no doubting Johnson's physical tools and ability. His combination of speed, strength and finishing -- at least in MLS -- makes him a handful for any defense. Playing him alongside Montero, a crafty player who likes to operate more as a second striker, seems to be a no-brainer. But which Eddie Johnson will show up? Will it be the forward who terrorized MLS defenses, or the one whose career has essentially gone off the rails since his move to Fulham in 2008? Seattle can only hope that dealing up-and-coming players Michael Fucito and Lamar Neagle in exchange for Johnson will be worth the price.
ESPN FC on Twitter
Don't miss a moment of the latest soccer coverage from around the world. Follow us on Twitter and stay informed. Join »
2. Will the Sounders ever make a postseason breakthrough?
For the third year running, Seattle fell in the first round of the MLS playoffs. The good news is that the Sounders' 2-0 second-leg victory over Real Salt Lake marked their first postseason victory. Unfortunately, it wasn't enough to overcome a three-goal deficit from the first leg. Manager Sigi Schmid is banking on the accumulated disappointment, a taste of winning a postseason game, experience in the CONCACAF Champions League, as well as the personnel changes to make a long playoff run. Johnson is certainly the kind of striker who is capable of being a postseason difference-maker. Health was also an issue given the untimely knee injury suffered by Mauro Rosales last season. That said, the challenge remains largely mental for this talented side.
3. Will Steve Zakuani get back to his best?
Few teams could have survived the loss of Zakuani as well as Seattle, which is a testament to the depth acquired by Schmid and general manager Adrian Hanauer. But the team will no doubt be better if Zakuani can return to a level approaching his previous form. So far, the prognosis is unclear. Zakuani's recovery from a broken right leg looks set to carry into this summer. Schmid, for his part, isn't putting a timetable on the attacker's return, but Zakuani's comeback could give the team a valuable boost during the long slog that is the summer months.
Biggest X factor: Michael Gspurning
The temptation is to put Johnson in this category, but it's worth remembering that Seattle led the league in goals scored last season without him. Keller's retirement looms larger, and creates a significant hole defensively for the Sounders. In particular, Keller's organizational abilities often stopped attacks before they started. Gspurning, a talented and experienced keeper in his own right, will attempt to fill the void. Early word out of Seattle is that Gspurning is adept with his feet, allowing the Sounders to play a bit more out of the back than they did with Keller, and his taller 6-foot-5 frame should provide more of a presence in the air. Keller's experience will be almost impossible to replace, however. If Gspurning can at least play at a level that at least approaches Keller's, then all should be well. If not, the postseason success the club craves may have to wait.
[+] Enlarge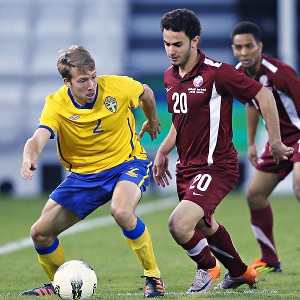 Karim Jaafar/AFP/Getty ImagesSeattle's acquisition of Swedish international Adam Johansson will bolster the team's defense, but he'll also likely be absent during Euro 2012.
Breakout player to watch: Adam Johansson
The Swedish international has drawn rave reviews so far for his ability to get forward and link up with midfielder Mauro Rosales. His defending is also top-notch. The only possible impediment to a stellar season will be his likely absence because of Euro 2012. That should still give him ample time to acclimate to MLS and provide the Sounders with pinpoint service from out wide, as well as solid defending.
Outlook
With conference rival Los Angeles reloading down south, the Sounders needed to make a bold move just to keep pace. After acquiring Johnson -- not to mention Gspurning, Johansson and Christian Sivebaek -- no one can accuse them of standing pat. Yet the Johnson deal carries with it considerable risk. It's easy to think back to his dominant spell with Kansas City and forget the inconsistency and injury troubles that plagued his career, both at home and abroad. If Johnson doesn't produce, it's likely that Seattle won't be as prolific as it was this past season.
That won't preclude the Sounders from achieving the same level of success as in years past. The backline looks solid again with Jeff Parke and Jhon Kennedy Hurtado partnering in the middle. The midfield is impressive as well, with Oswaldo Alonso and Brad Evans operating centrally, and Rosales -- last year's steal of the season -- helping to orchestrate the attack.
Add it all up, and Seattle's status as a title contender seems secure, and it seems likely that it will have more postseason success. But it probably won't be enough to break L.A.'s grip on MLS Cup and the Supporters' Shield.
Jeff Carlisle covers MLS and the U.S. national team for ESPN.com. He is also the author of "Soccer's Most Wanted II: The Top 10 Book of More Glorious Goals, Superb Saves and Fantastic Free-Kicks." He can be reached at eljefe1@yahoo.com.
Soccer
Jeff Carlisle covers MLS and the U.S. national team for ESPNsoccernet.
Major League Soccer 2012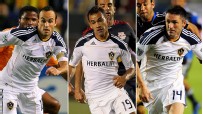 Follow Soccer on ESPN: Twitter
TEAM BY TEAM PREVIEWS
Each day as we head into First Kick, we'll be previewing another MLS team. So check back daily for the latest.
MOST SENT STORIES ON ESPN.COM