Commentary
The weird world of being on loan
Updated:
September 8, 2011, 2:24 PM ET
By
Jeff Carlisle
| ESPN.com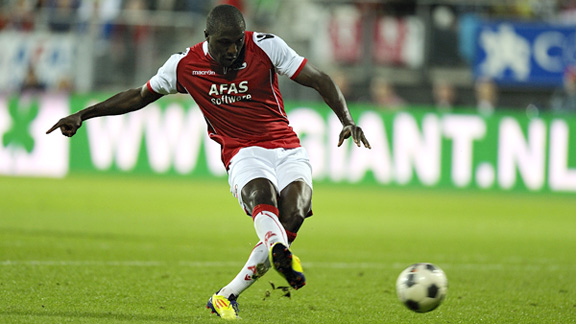 Getty ImagesThe playing time Jozy Altidore received on loan with Hull and Bursaspor helped him sharpen his game and eventually sign with AZ, where he's enjoyed a bright start to the season.
In the world of soccer, to be on loan is to exist in a weird kind of netherworld. A player belongs to one team, yet plays for another. The team that owns a player's contract may not even want him anymore. And oddly, the same may be true for the team that a player has been loaned to.
The loan process is one that can make, break, revive or horribly sidetrack a career. And it's a mechanism that is used fairly often. Of the 56 players who have been called into U.S. men's national team camps this year, 18 -- almost a third -- have been loaned out at one time or another in their careers. In the English Premier League, more than 90 players are currently on loan.
And all of the players are desperate for one thing: playing time.
"A loan is a situation where you have a player who needs the opportunity to play," said Los Angeles-based agent Richard Motzkin. "They can be stuck on the bench for whatever reason, whether they're struggling, or guys ahead of them are playing well. But either way the player needs to develop and get game experience. It's important to find an opportunity for the player to get games."
The club's motivations may not be so altruistic. A team may have given up on a player completely and look at a loan as an opportunity for the player to get seen on the field by other clubs with an eye towards a permanent move. It may also be keen to offload all or part of the player's salary, as the club that picks up the player on loan pays all or at least part of that cost.
But a loan can also be used as a stepping stone in a player's development. One player who fit this description to a tee was former U.S. international John O'Brien. Starting in 1994, O'Brien had worked his way through the youth system with Dutch side Ajax. By 1998, he had progressed enough to earn a professional contract and be named to the first-team squad, yet the club preferred he get some topflight experience elsewhere. Jan Wouters, an assistant with Ajax at the time, had spent part of his career with another Eredivisie side, Utrecht, and used his contacts there to secure a loan deal for O'Brien for the entire 1998-99 season.
O'Brien was under no illusions as to the nature of the arrangement. "I was like an apartment," he said via telephone. "I was rented property for a set period of time, so it wasn't important to become part of [Utrecht's] ideology or long-term plans. But I had a pretty good feeling when I got there. Wouters had a good connection there with one of the assistants, so there was a lot of dialogue. They definitely wanted to use me and help me get experience."
[+] Enlarge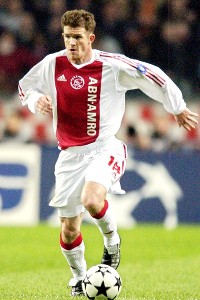 Christof Koepsel/Getty ImagesJohn O'Brien started his senior career for Ajax in 1998 but was loaned out to Utrecht that year. He went on to score against his once and future club in a 2-2 draw.
To say that the deal worked out well for O'Brien would be an understatement. He made a total of 21 league appearances that season, giving him the playing time he so badly needed. In fact, it worked out almost too well. On Sept. 13, 1998, Utrecht was playing Ajax, and O'Brien scored against his once and future club in a 2-2 draw. O'Brien's father, Bill, was in attendance, and was spotted by Ajax head coach Morten Olsen in the players' lounge afterward. The Dane went up to the elder O'Brien and with tongue firmly planted in cheek said, "Your son shouldn't have done that."
O'Brien, of course, was delighted. "I had to try my best, and if it hurt the club, well, maybe that was a way that they would take notice," he said.
That it did. O'Brien made his first-team debut with Ajax the following season, and not coincidentally, after Wouters had taken over as manager.
Of course, O'Brien had the luxury of settling in for an entire season. There are also shorter-term loans that are more emergency-like in nature, and that was precisely the situation goalkeeper Brad Guzan found himself in last season. While he was mired on the bench at Aston Villa behind the ageless Brad Friedel, English second-tier side Hull City called in desperate need of a goalkeeper because of starter Vito Mannone's thigh injury. The good news is that Guzan knew he would be playing quickly. In fact, he had less than 24 hours to prepare for his first game. The bad news is that, in this type of loan, there is immediate and intense pressure to perform from the start. Off-field considerations become more acute as well.
ESPN FC on Twitter
Don't miss a moment of the latest soccer coverage from around the world. Follow us on Twitter and stay informed. Join »
"When you're coming into a team off a transfer, you know you're there to fight for a spot and you know you're going to be there for a long-term sort of thing. The off-the-field things, you can get settled. When you're on loan, you're in a hotel, you're commuting, things like that. That's the biggest adjustment. But once you're in with the team, whether you're there for one month or six months or a year, you can get settled pretty quickly."
Guzan ended up being successful enough that his loan was extended, and when Mannone was struck with another injury later in the campaign Guzan returned for a third stint. Yet while the spell with Hull was successful, Guzan will start the current campaign back with Villa. He admitted he could be sent out on loan again.
There have been other notably successful loans. Tim Howard was loaned to Everton by Manchester United back in 2006 and eventually made the move permanent. Landon Donovan also benefited from a loan to Everton in 2010, and he was able to parlay the confidence he gained there into a highly successful World Cup.
But loans can go wrong just as easily as they can go right. Sometimes the move to a different country and culture can unsettle a player. There are also times when the expectations of a loan run up against the reality that the player arriving usually isn't match fit because he's been sitting on the bench.
"

Going on loan when you haven't been playing for your parent club has got to be one of the most difficult things to go through as a young player.

"

-- Freddy Adu
"Honestly, going on loan when you haven't been playing for your parent club has got to be one of the most difficult things to go through as a young player," said Philadelphia Union attacker Freddy Adu, who while on the books of Benfica was loaned out four times in a three-year period. "You go in, and the team you're going to is expecting you to come in and be the difference-maker right away. When you go in, and they see that you're really not as fit as you're supposed to be, or they see that it might take you a little bit of time to work your way in, or whatever, then the panic button is hit a little bit. Then you get pushed to the side for that brief period of time, and sometimes when you get pushed aside, you stay there."
And then there are the classic disagreements between head coach and upper management. A club president or sporting director might bring in a player purely for business reasons, forgetting that it is the manager who picks the team.
"Sometimes you go on loan, and the president wants you because you're a good face for the club, but the coach may not be fond of you," said U.S. international striker Jozy Altidore, who after joining Spanish side Villarreal was loaned to three different teams in three years. "And the club might be receiving a certain amount of payment for you coming on loan."
Altidore found that out firsthand when he was loaned to Spanish second-division side Xerez for six months in 2009. He didn't see a single minute of playing time for a side that claimed a league title that season.
"It's very tough," he said. "As a player, you're stuck in the middle."
[+] Enlarge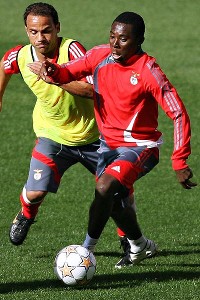 Francisco Leong/Getty ImagesBenfica loaned out Freddy Adu to four clubs before the player eventually signed a contract with the Philadelphia Union this year.
And sometimes a loan player is cast adrift completely, which is what happened to Adu back in 2010. Deemed surplus to requirements at parent club Benfica, he was sent on an 18-month loan to Greek side Aris Thessaloniki. The first six months went fine. Adu received the playing time he wanted, making nine appearances. But as the team reconvened for the 2010-11 campaign, Aris decided that it needed to cut its expenses. Adu was targeted as one of the players needing to take a pay cut. When he balked, the team refused to allow him to take part in preseason, leaving him in limbo.
"At that time, I didn't have any power to do anything about it because my parent team had loaned me out for a year and a half and the team I was loaned out to decided to do this," said Adu via telephone. "At that point, my parent team could have been like, 'You know what, we'll bring him back.' But they didn't want to take on the responsibility of paying me, either, when they have their team set up for the upcoming season. I was just in a very, very tough situation at that time.
"It definitely was the low point of my career," Adu added. "I'll be the first to admit, it really, really woke me up to the realities of how this business works."
Ironically, in the cases of both Altidore and Adu, a loan helped them get back on their feet. Altidore was loaned to Hull City as well as Turkish club Bursaspor, and even though he struggled to find the net in both places, he received plenty of playing time and was eventually transferred to Dutch side AZ Alkmaar, where he has enjoyed a bright start to this season.
Adu had to dig even deeper. He went to Turkish second-division side Caykur Rizespor to rehabilitate his reputation, a move that he used to spark his return to the U.S. national team, before securing a transfer to Philadelphia.
"I got a chance with Rizespor and I just made the most of it," said Adu. "And when I got my chance with the national team, it was the same thing. I worked hard and kept my mouth shut and it just worked out. That's how it should have been all along really. But you know what? You make mistakes along the way, and you've got to live with the consequences and it's up to you."
So what's the secret to a successful loan deal? There are many moving parts, with the dynamics of the roster as well as the coach playing a huge role. The ability of the player to adapt quickly and perform well obviously is a significant aspect as well. Yet a major factor is simple communication.
"In an ideal situation, before signing any deal, you have to talk to the important decision-makers at any club," said Motzkin. "It's very important to have buy-in from everybody. That increases the chances of a successful loan.
"The other thing that's tricky about a loan," continued Motzkin, "is that it obviously impacts the other guys on the team. If you're taking playing time away from a guy who is well-liked, that can cause problems. But most every pro understands those sensitivities and is in tune with it. That helps you get support of your new teammates."
And it can be just the thing to reignite a career.
Jeff Carlisle covers MLS and the U.S. national team for ESPN.com. He is also the author of "Soccer's Most Wanted II: The Top 10 Book of More Glorious Goals, Superb Saves and Fantastic Free-Kicks." He can be reached at eljefe1@yahoo.com.
Soccer
Jeff Carlisle covers MLS and the U.S. national team for ESPN FC.
MOST SENT STORIES ON ESPN.COM