Commentary
Changing Chelsea
Roberto Di Matteo is building the Blues in his own image
Updated:
July 18, 2012, 2:32 PM ET
By
Gabriele Marcotti
| ESPN
It became almost a trademark, but not in a good way. Chelsea's style was one evolutionary step beyond "catenaccio," not just parking the bus but packing a whole fleet of double-deckers in front of Petr Cech.
Last season's Champions League was won with a no-frills, safety-first approach; even the most blue-tinted fan would agree. But those who suggest that this is a sign of things to come from Roberto Di Matteo are wide of the mark. Chelsea's summer dealings thus far -- both in terms of completed deals (Werder Bremen's Marko Marin and Lille's Eden Hazard) and transfer targets (Internacional's Oscar and Wigan's Victor Moses -- confirm that.
Anyone who saw Chelsea's run from the quarterfinals onward -- a nervy slog against Benfica, a blue barricade against Barcelona and a grind-it-out, penalty-kick win against Bayern Munich in the final -- witnessed a results-oriented side riding its luck, adjusting to the opposition and generally hanging on for dear life.
[+] Enlarge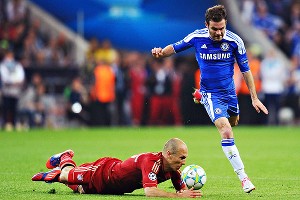 Mike Hewitt/Getty ImagesSpanish midfielder Juan Mata typifies the philosophy that Roberto Di Matteo wishes to imprint upon Chelsea: pace, technical skill and creativity on the ball.
It was arguably the worst Chelsea team of the Roman Abramovich era, yet it won the game's biggest crown. Funny how that works.
But to some, the script was obvious. Di Matteo was an interim boss having moved up from the number two spot after the departure of Andre Villas-Boas in March. He had no job security beyond the end of the season, he wasn't building for anything, and as such, he was a mere placeholder attempting to play Mr. Fix-It. At best, he would be like Harvey Keitel's Wolf in "Pulp Fiction" -- which, come to think of it, is sort of what happened. At worst, he would have been a cheap option who would be gone in the summer.
Now that he is staying in charge at Stamford Bridge, Di Matteo has a chance to give this team an identity. If his brief track record at MK Dons and West Bromwich is anything to go by, this Chelsea won't look much like the old.
From the latter days of Jose Mourinho's tenure through the end of last season, Chelsea was a team built on power and athleticism. Think Didier Drogba in the box, Frank Lampard storming in from midfield, Michael Essien on the rampage, Michael Ballack directing traffic and John Terry popping up on set pieces. Now you have a team that values creativity and technique delivered by smaller, quicker players -- from Marin to Hazard to holdover Juan Mata. Oscar and/or Moses would fit that philosophy to a tee.
ESPN FC on Twitter
Don't miss a moment of the latest soccer coverage from around the world. Follow us on Twitter and stay informed. Join »
What's more, it's in line with what Di Matteo served up at his previous jobs. At West Brom and MK Dons, his teams played an open, possession-oriented style that looked nothing like what Chelsea served up in last year's Champions League.
All this change and evolution is set against the backdrop of a club that has seen massive managerial turnover in recent seasons. It's an open secret that Chelsea took a long time to confirm Di Matteo as manager, possibly because the team was pursuing other options -- with Pep Guardiola leaving Barcelona, why wouldn't you? Compared to predecessors like Villas-Boas, Carlo Ancelotti, Luiz Felipe Scolari or Mourinho, Di Matteo doesn't have an enormous multiyear contract to spare him from a swift axing -- not that the long-term deals did much good for those who came before him -- should Abramovich again grow impatient.
At the very least, Di Matteo will get some time in the job to do things his way, with players and a philosophy that he believes in.
[+] Enlarge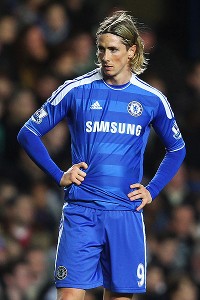 Ian Walton/Getty ImagesThere are still question marks surrounding the Blues. Will Fernando Torres be trusted to serve as Chelsea's permanent attacking fulcrum?
The style of last year's Champions League run prompted many cheap jokes about ultra-defensive Italian managers and "catenaccio" tactics. But leaving aside the stupid stereotypes, apart from his passport and the fact that he got his coaching badges at Italy's Coverciano academy, there isn't much Italian in Di Matteo's footballing education. He spent the first 23 years of his life in Switzerland, played just three seasons in Serie A -- two of them under Zdenek Zeman, arguably the most unorthodox manager around -- and moved to Chelsea for the remainder of his career. As a manager, he has worked in England only. Pigeon-holing Di Matteo makes no sense whatsoever.
Midway through the summer, it's tricky to assess exactly what the new Chelsea will look like. A right back is probably in the pipeline, tough choices need to be made in central midfield -- where the squad is saturated with options, particularly for a 4-2-3-1 system -- and up front, you wonder if the club is really ready to put all its eggs in Fernando Torres' basket. But the identity of the team seems in line with its manager's previous body of work.
What it means is that, above all, Di Matteo will likely get a fair shot at keeping the job in spite of the inevitable and continuous speculation.
Gabriele Marcotti is a London-based journalist and broadcaster who covers world soccer. He is the author of three books, the world soccer columnist for The Times of London and a correspondent for the Italian daily Corriere dello Sport. You can catch him on ESPN Press Pass and read him here twice a week.
SPONSORED HEADLINES
MORE SPORTS HEADLINES
MOST SENT STORIES ON ESPN.COM
Soccer on ESPN.com

Follow Soccer on ESPN: Twitter
Coverage on ESPN FC
Euro 2012 in Review