The Los Angeles Clippers took down the San Antonio Spurs in a seven-game series that players sure loved.
But the Clippers weren't exactly favorites to advance to the second round of the NBA playoffs. In fact, before the series, coach Doc Rivers handed players one sheet of paper as motivation (read more about it here):
The sheet of paper Clippers players were given before their series against the Spurs. pic.twitter.com/QPSUOvQc3M

— Arash Markazi (@ArashMarkazi) May 3, 2015
Yes, those are predictions from nationally known analysts, including many of ESPN's own.
Guess the Clippers might be paying attention to this page a little more closely than we thought ...
While hitting on your first-round picks is important on draft day, success in the subsequent rounds are vital to building depth and fielding a championship-caliber roster. With Day 2 of the 2015 NFL draft on the horizon, we look at notable draft gems found in the second and third rounds.
• • •
Jack Lambert
Round 2 (No. 46 overall) in 1974, Pittsburgh Steelers
The 1974 draft produced five Hall of Famers, but only Lambert, the ninth linebacker to come off the board, played defense. In Steelers lore, Lambert is revered as the greatest middle linebacker of all time and the Steel Curtain's punishing hitter.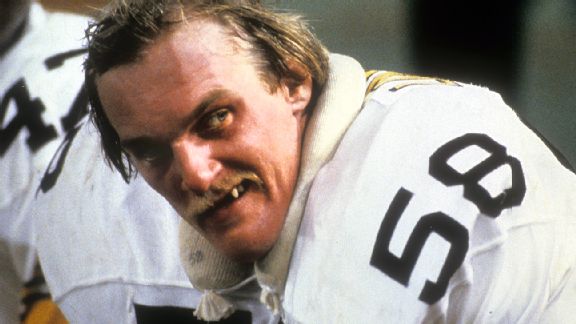 Focus on Sport/Getty Images
Joe Montana
Round 3 (No. 82 overall) in 1979, San Francisco 49ers
Joe Cool had to sweat it out until the final pick of the third round before his draft card was handed in. Three Super Bowl MVPs, four rings and a bunch of epic rallies ensured he wouldn't wait long for his call to the Hall of Fame.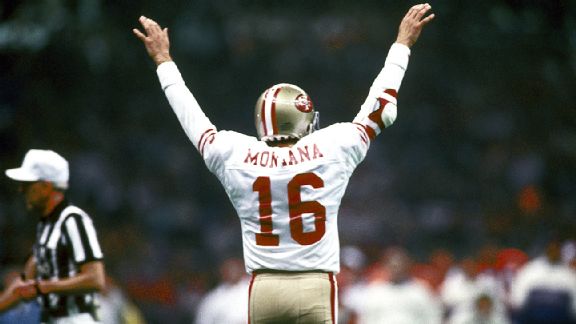 AP Photo / Al Messerschmidt
Mike Singletary
Round 2 (No. 38 overall) in 1981, Chicago Bears
Bears linebacker is one of the most prominent positions in the NFL, and Chicago landed a steal in the middle in this Baylor product. The cornerstone of Buddy Ryan's "46" scheme, Singletary was the model of consistency for the '80s Monsters of the Midway.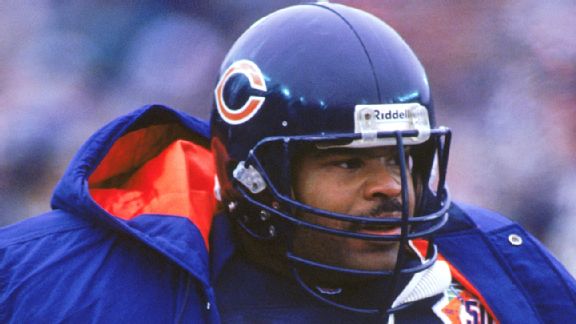 Jonathan Daniel/Getty Images
Thurman Thomas
Round 2 (No. 40 overall) in 1988, Buffalo Bills
A top prospect coming off a knee injury and a team without a first-rounder proved to be the perfect match in the second round in '88. Thomas' versatility powered Buffalo to four straight Super Bowl berths and made him one of the NFL's most productive RBs.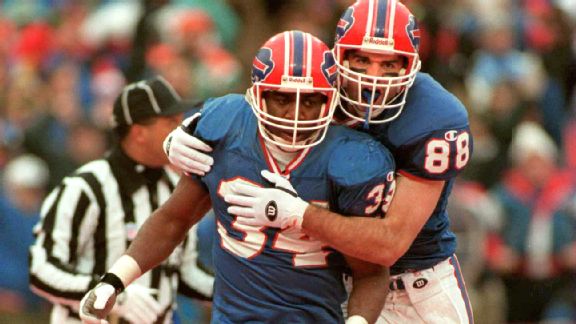 Getty Images
Brett Favre
Round 2 (No. 33 overall) in 1991, Atlanta Falcons
Before crafting magic on the frozen tundra, Favre was a jorts-wearing, talented QB prospect who watched 32 players go before Atlanta handed in his card. The 11-time Pro Bowler and three-time All-Pro will soon upgrade his attire with a yellow jacket in Canton.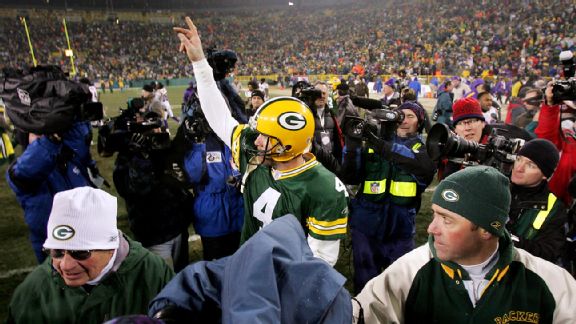 Matt Cashore/USA TODAY Sports
Michael Strahan
Round 2 (No. 40 overall) in 1993, New York Giants
With Lawrence Taylor on the roster, Giants fans were probably perplexed at Strahan's selection. But the small-school phenom became the new face of the G-Men's rush, notching the single-season sack mark in '01 then guiding the '07 team to a historic SB win.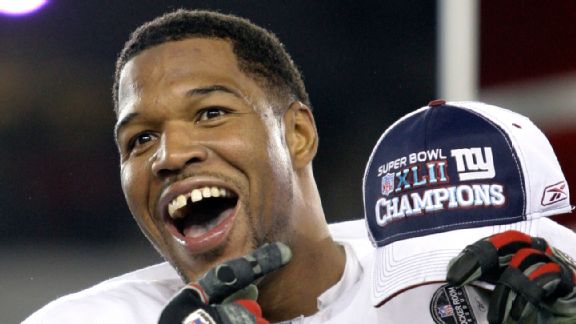 AP Photo/David J. Phillip
Larry Allen
Round 2 (No. 46 overall) in 1994, Dallas Cowboys
Allen was the ninth offensive lineman taken in 1994. His 11 Pro Bowls and seven All-Pro nods probably make GMs that passed on him sick. The mammoth Sonoma State product built a Hall of Fame career as a road-grating guard on one of the best O-lines in NFL history.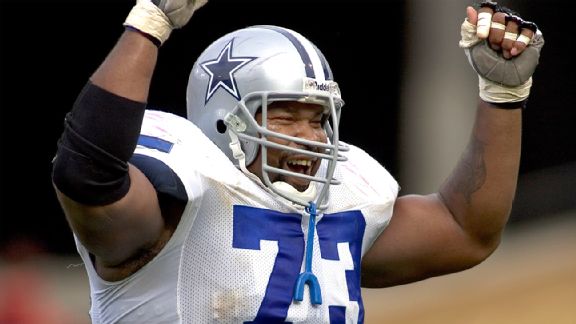 Peter Brouillet/NFLPhotoLibrary
Terrell Owens
Round 3 (No. 89 overall) in 1996, San Francisco
Owens is best remembered for elaborate TD celebrations and being the divisive force on several teams. But he also compiled the greatest résumé of any non-first-round WR. His 153 career TDs are third all time while his 15,934 receiving yards rank second.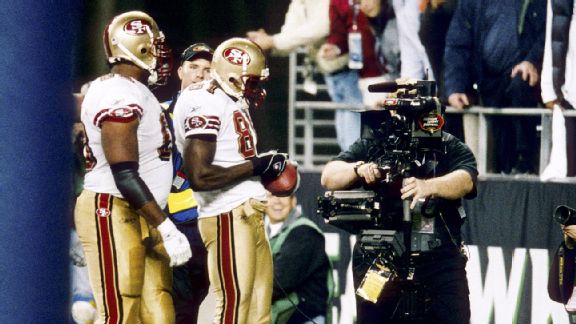 Tami Tomsic/Getty Images
Drew Brees
Round 2 (No. 32 overall) in 2001, San Diego Chargers
Brees' slide was largely attributed to concerns over his arm strength and height. No one doubts the nine-time Pro Bowler now, as his arm has produced an NFL-best four 5,000-yard passing seasons and he stands tall with a Super Bowl ring.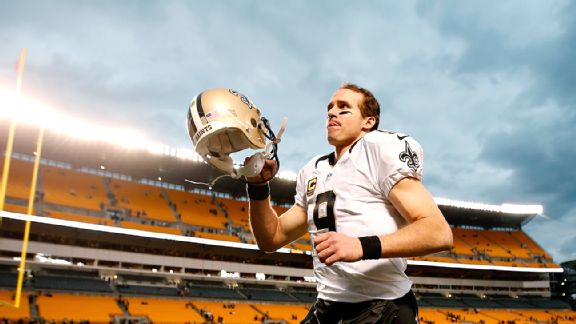 Gregory Shamus/Getty Images
Jason Witten
Round 3 (No. 69 overall) in 2003, Dallas Cowboys
One of the most prolific and consistent TEs of all time, Witten's selection was instrumental in Dallas' resurgence under Bill Parcells. Witten ranks 13th all time in receptions -- second among TEs -- and his blocking has been invaluable on offense.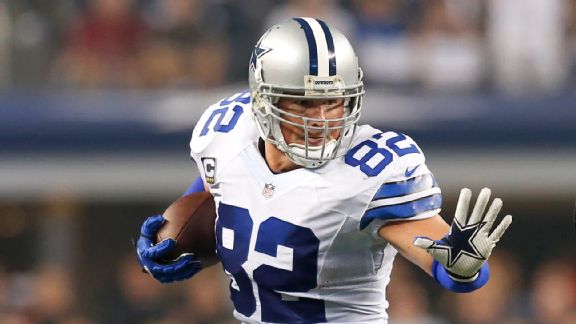 Matthew Emmons/USA TODAY Sports
Russell Wilson
Round 3 (No. 75 overall) in 2012, Seattle Seahawks
Wilson wasn't one of the four first-round signal-callers in 2012, but he's the only one sporting a ring. Wilson holds the NFL record for most wins during a QB's first three seasons, laying the early foundation for a run at the Hall of Fame.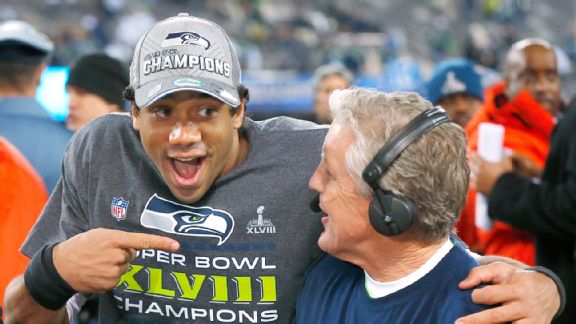 AP Photo/Paul Sancya
The Ravens franchise is doing its part to help Baltimore following the civil unrest that has gripped the city in the wake of the controversial death of 25-year-old Freddie Gray.
Earlier in the week, former Ravens great Ray Lewis made an impassioned plea to rioters to protest in a nonviolent manner, while running back Justin Forsett called Monday's riots "an ugly time" for the city.
Thursday morning, just hours before the first round of the NFL draft, their words turned into actions.
Lewis, quarterback Joe Flacco, coach John Harbaugh and several others representing the organization delivered food and spoke with students at local schools to offer their support and help the city heal.
Players and coaches are in #Baltimore today, helping to restore our beautiful city. pic.twitter.com/Byo5oRRMLw

— Baltimore Ravens (@Ravens) April 30, 2015
Our first stop is dropping off some food at a local elementary school. Check out that hand off. #Baltimore pic.twitter.com/Mso2wwPtch

— Baltimore Ravens (@Ravens) April 30, 2015
John Harbaugh meets the Frederick Douglass football team. https://t.co/0fTSCwcxk7

— Baltimore Ravens (@Ravens) April 30, 2015
We love this city. Always have. Always will. #BaltimoreStrong pic.twitter.com/dbxfAbUehB

— Baltimore Ravens (@Ravens) April 30, 2015
Ray Lewis: "Now it's about each other. It's about coming together." #BaltimoreStrong

— Baltimore Ravens (@Ravens) April 30, 2015