New York • Dallas • Chicago • Boston • L.A.
ESPN Boston Hall of Fame
The five inductees to the inaugural class of the ESPN Boston Hall of Fame (with percent of the nearly 50,000 fan votes):

1. Larry Bird (73.8%)
2. Ted Williams (69.0%)
3. Bill Russell (64.0%)
4. Bobby Orr (50.2%)
5. Red Auerbach (46.4%)
And here are the next five, the early favorites for the 2012 Hall class:

Rocky Marciano (24.1%)
Carl Yastrzemski (19.4%)
Ray Bourque (18.0%)
Pedro Martinez (16.2%)
Bob Cousy (12.5%)
So ... how do you think you did?
Note: The panel considered only players, coaches and executives who are retired or inactive.
---
• Photo gallery: Meet the Hall of Fame nominees

• Chris Forsberg: About the Boston Hall of Fame
---
FEATURES, OPINIONS
• Howard Bryant: Transformative moments

• Mike Reiss: Saving a spot for Brady & Co.

• Bill Simmons Sr.: Larry Bird tribute

• Gordon Edes: Curious case of Clemens

• Jackie MacMullan: The Buckner moment

• Hot Button: Who's No. 1, Russell or Orr?

• Joe McDonald: O'Reilly was original dirt dog

• Chris Forsberg: Beyond the franchise players

• Media wing: They connect us with games

---
PANELISTS DEFEND THEIR TOP 5
• Jackie MacMullan: Red did it all

• Howard Bryant: Parcells laid foundation

• Mike Reiss: Boston Sports 101

• Chris Forsberg: Yaz filled Ted's shoes

• Joe McDonald: Cousy a game changer

---
TEAM-BY-TEAM TOP 5s
• Red Sox: Greats from Cy to Pedro

• Patriots: Bledsoe, Bruschi make list

• Celtics: Plenty to choose from

• Bruins: Orr, Neely lead way

• Best of: High schools | Colleges
• Top 10 teams of last 10 years | Rank 'em
---
VIDEOS
• Which recent championship was greatest?

• Worst moments in Boston sports

• Potential media wing nominations

• Narrowing the field down to 20

• Where is the love? Who got left out

• Where are the championship Patriots?

---
MacMullan: Red was the Celtics

By Jackie MacMullan
ESPNBoston.com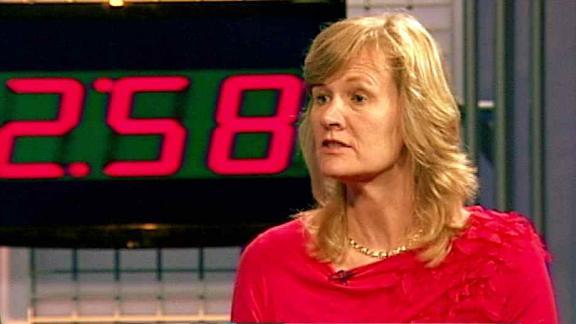 ESPNBoston.com
Jackie goes on the clock to explain her top 5:
Watch

Tasked with the unenviable job of coming up with five -- and only five -- Hall of Fame candidates from among Boston's rich tapestry of sports figures, here are my picks:
Video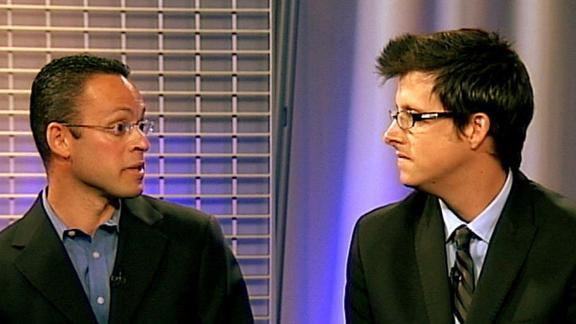 Which active players would have made our top 20? Watch

Photo gallery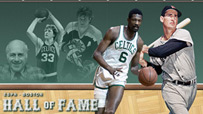 Check out the 20 candidates for the
ESPN Boston Hall of Fame: Gallery

Bill Russell
The argument could begin and end with 11 championships in 13 seasons. Yet that gaudy achievement is only part of Russell's story. He was a defensive wonder who changed a league that was bent on offensive achievement. He was a civil rights crusader and the ultimate team player, as well as the first black coach in the NBA. A consummate winner, Russell also boasts two NCAA championships and an Olympic gold medal on his résumé. The most decorated Boston athlete of all time ... and the best.
Bobby Orr
Another athlete who revolutionized his sport. No one had ever seen a defenseman rush end to end with the style and grace of No. 4. He captivated the city of Boston, delivered two championships and, if not for serious knee injuries, might have shattered a number of NHL records. It didn't hurt that he was one of the most self-effacing and congenial superstars in Boston sports history.
Ted Williams
One of the greatest hitters in baseball history (hard to declare him the best in a sport that includes Babe Ruth), and the last to eclipse .400. Williams won two Triple Crowns (only Roger Hornsby did the same), was a lifetime .344 hitter and reached legendary status at Fenway. He was such a student of hitting that few cared whether he could field the ball. "Teddy Ballgame" never won a World Series ring, but that should not diminish his stature in our city's history.
Larry Bird
He epitomized qualities the city of Boston loves: fearless, gritty, arrogant, passionate and relentless. Bird won three championships but could have easily had a handful more had his teammates matched his intensity ... and if his body hadn't so cruelly betrayed him in his final years. One of Boston's best clutch athletes of all time.
Red Auerbach
Auerbach's fingerprints are all over the Celtics dynasties of the '60s, '70s and '80s. He was a head coach, assistant coach, general manager and scout, all in one. He galvanized his teams and was a staunch supporter of the integration of African-Americans into his beloved sport. And once he retired from coaching and moved into the front office, Red repeatedly fleeced his counterparts with one blockbuster deal after the next. He
was
the Celtics.