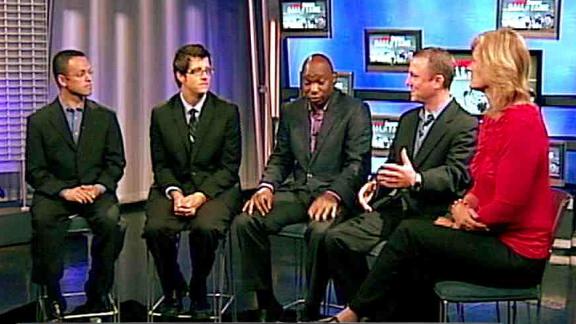 ESPNBoston.com
How does Roger Clemens fit into the Hall talk? Watch

As part of our ESPN Boston Hall of Fame, we open the Red Sox wing with these five greats:
1. Denton True "Cy" Young
Young was there at the beginning, the first bona fide star for the Boston franchise in the newly formed American League. He won the pitchers' equivalent of the Triple Crown in his first season, threw the first pitch in the initial World Series in 1903, tossed the first perfect game in AL history and won 192 games for the Sox, a club record for wins equaled by Roger Clemens. A year after he died, they named the award for best pitcher after him. A lock.
Video
Cast your votes now! Watch

Photo gallery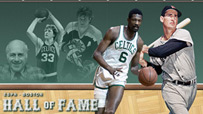 Check out the 20 candidates for the
ESPN Boston Hall of Fame: Gallery

2. Ted Williams
Young got a trophy named after him. Williams got a tunnel. He wanted to be remembered as the greatest hitter who ever lived; 50-plus years since he retired, he's still in the conversation. Being a war hero just burnished his image as an American icon.
3. Roger Clemens
"Great" does not always translate to "beloved," which has never been more true than in Clemens' case. For the better part of a decade, he was the best Red Sox pitcher ever. Then there were the mediocre results of his last few seasons in Boston, the bitterness of his parting, the mocking return to greatness in Toronto, the willing wearing of pinstripes (in which Clemens won World Series glory that eluded him on Yawkey Way) and finally the toxic cloud of the performance-enhancing drug scandal. Does that wipe away the glory days of 20-strikeout games and 20-win seasons? In many minds, yes.
4. Carl Yastrzemski
No Red Sox player has ever carried a greater burden than the son of the Long Island potato farmer charged with replacing Ted Williams. No Sox player has ever lived up to the profound weight of such expectations like Yaz. Red Sox Nation would not exist today if not for him and the Impossible Dreamers of '67.
He was swashbuckler, jokester, brain surgeon, Olivier, a dandier Dominican than the great Juan Marichal himself. For three seasons (1998-2000), he might have been the best pitcher ever to wear a uniform. He was pitching genius wrapped in a diva's splendor, a not-to-be-missed extravaganza whenever he took the mound. At the least, his number should someday adorn the right-field grandstand. Me, I'd erect a statue. The best I've ever seen, and the most memorable personality.