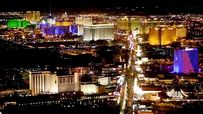 Jeff and his teammates won millions in Las Vegas as part of the MIT Blackjack team.
Welcome to SportsNation! On Tuesday, former member of the infamous MIT Blackjack Team, Jeff Ma, stops by SportsNation to chat poker and about his new book "The House Advantage."
As a member of the MIT Blackjack Team, Jeff Ma created an ingenious method for counting cards using talent, creativity, math and teamwork to win millions in Las Vegas. Ma is the subject of the best-selling book "Bringing Down the House" and the hit movie, "21."
He has since co-founded Citizen Sports, a revolutionary sports media company, and become a sought-after speaker. Ma shows companies how to harness the power of numbers to make better bottom-line business decisions; decisions that often are the difference between winning and losing.
In his new book, Ma tells us about the power of analytics; all told through gambling and sports stories. It is a book for people that would never read a book about statistics otherwise.
Send your questions now and join Ma in chat on Tuesday, at 1 p.m. ET!
Buzzmaster
(1:00 PM)
Jeff's here!
Dave (Boston)
How close was the movie 21 to what happened to you?
Jeff Ma
(1:02 PM)
I think any time you make a movie, they're going to take some artistic liscense with the story. What they actually did in the movie, the card counting, the signals, the methods, that was dead on. It's hard to put a number on it, but the actual spirit they had was dead on. When I was walking into the premiere to the movie in Vegas, I had to pull my dad aside and said "I have some bad news, in the movie, dad, you're dead."
Kevin (Chicago)
How often do you get asked about the movie?
Jeff Ma
(1:03 PM)
I would say a lot. Any time people find out who I am or my background, they're always curious to know, exactly that first question. I get asked about it a lot. A lot more than I ever thought about it. I heard it's on FX now. People can watch it on cable now.
Joe (Miami)
So Jeff, was there a Kate Bosworth-esque person in your life? That would be nice.
Jeff Ma
(1:04 PM)
Yeah, there was. The Kate Bosworth character was sort of a composite character of people She's based off a female person on our team. My shining moment of when I was on the team, I did date a Rams cheerleader for a moment.
Freddie (Atlanta)
If someone is smart enough to count cards and keep track of all the odds, shouldn't he or she be able to do so?
Jeff Ma
(1:05 PM)
Yeah, absolutely. It's wrong that they don't let us play blackjack in casinos. It's not illegal, but they consider it their private propery. Casinos look at people losing money as the price of entertainment. If you're not losing money, they think you're not living up to your end. We developed a way to do that and they didn't like it. Since they have private property, they can discriminate as long as it's not someone of a protected class.
Peter (Miami)
What are you involed with these days?
Jeff Ma
(1:06 PM)
I started a company called Citizen Sports. It's a sports media company. We brought fantasy football to Facebook. We brought apps to the iPhone and the Android. I've been doing a little bit of consulting since selling the company. Really just focused on the new book right now.
Willy (Austin)
How well did your systems work when you were playing blackjack? How often did you win?
Jeff Ma
(1:08 PM)
Well, I think the movie makes it seem that we won every time. But we would probably win two times for every one time we lost. There is going to be streaks of time when you do lose. The key to it is you don't make your bets such that one bad bet is going to sink you. You maintain that bankroll to keep that advantage.
Paul (LA)
So, were you able to keep some of your winnings from your time with the MIT Team?
Jeff Ma
(1:09 PM)
Yeah, we kept all of it. It wasn't like we had to give the money back. There was not Laurence Fishbourne chasing us down. We all made a little bit of a nest egg. It was certainly nice for a kid in their 20's.
Marc (Charlotte)
Jeff, how do you discount "Black Swans" in your mathematical models? Aren't there simply too many variables that must be accounted for to ensure accuracy?
Jeff Ma
(1:11 PM)
It depends on what you're talking about. When you're talking about blackjack, there aren't that many variables. What you're referring to is when you model things that aren't as clear as blackjack. In poker, you never know what someone is going to do. If someone is going to do something stupid, you can't account for that. You always know what a dealer is going to do in blackjack. In sports, if you try to model what teams are going to do, it's difficult. The thing that makes is easier than poker in some ways is that you know how people are going to act. You know that people are going to try to get as many points as they can. If you try to model the market, that's where you see the Black Swans, you see things you've never seen before. Using models and data to predict the future is better than not.
Jeff (RI)
Are you still involved with playing poker?
Jeff Ma
(1:12 PM)
Yeah. I play a little bit of poker here and there recreationally. Blackjack, I'm not allowed to play anywhere. I've probably played 2 million hands of blackjack in my life. There's probably a reason that the World Series of Poker is on ESPN and the World Series of Blackjack had a fledging appearance on the Game Show Network.
Chad (Las Vegas)
Can the MIT team system work for an individual?
Jeff Ma
(1:14 PM)
The team system can't necessarily work, but card counting can and doing some of the same methods can. You're not going to be able to make as much money. You can over the longhaul make some good money as an individual card counter.
Dale (Cerritos)
Did you receive the scholarship that you were striving for in the movie?
Jeff Ma
(1:15 PM)
Yeah, that was one of the things that was fictionalized. I was at one point trying to go to medical school. But that wasn't really the reason why I tried blackjack. I started playing because I saw my friends disappearing to Vegas every weekend. Once I saw how much money they were making, I wanted to play too and they showed me how.
Dave (Boston)
What's the reaction from the book been?
Jeff Ma
(1:17 PM)
It just came out today, so it's hard to know what the reaction is going to be. The reason I did it is because the movie and "Bringing Down the House" did a good job of showing what we did, but I wanted to tell people to really learn about what we did and how they can use some of it in their own lives and businesses. So far the reaction has been really good, but not a lot of people have read it yet.
Bryan (Springdale)
How much did the director of "21" involve you in the making of the movie?
Jeff Ma
(1:18 PM)
The original screen play's author wanted to get us involved in the process. He came out to Boston and heard even more stories. We went out to Vegas together. As the movie was being filmed, we spent a fair amount of time on set. We weren't there in any official capacity, but they would ask us how to say certain things or in certain situations. We were able to make a fair amount of impact that way.
Bryan (Springdale)
So you can't play in any casino in the USA or in the World?
Jeff Ma
(1:19 PM)
It's harder than you think to play in places around the world. First, the laws in the U.S. are pretty clear as to whether card counting is legal or illegal. They can't do anything besides kick you out. The line in other countries aren't as clear as the U.S. I have shied away from playing in places outside the U.S.
Donnie (Indy)
So, since you're banned from playing in brick and mortar casinos, I assume you now do your playing online? What's your feelings on Internet gambling?
Jeff Ma
(1:21 PM)
I don't play blackjack online. The difficult thing about them is I'm not sure on how regulated they are. It's hard to know for sure if you're seeing all the cards. There is too much uncertainty in my mind. I've taken the next step in my life where blackjack isn't my sole focus. I've been using the same strategies in other areas, where it be sports or business. So I'm not fixated on blackjack.
Jeff Ma
(1:23 PM)
I hope that if you had an interest in 21 or Bringing Down the House that you check out my new book "The House Advantage: Playing the Odds to Win Big in Business." It's the next chapter about what we did and how you can use our strategies in your own lives.
Buzzmaster
(1:23 PM)
Thanks Jeff!