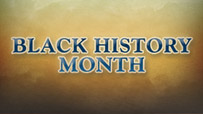 Welcome to SportsNation! On Monday, pro golfer Mesha Levister stops by to chat as part of ESPN.com's tribute to Black History Month.
History making is a term much used when describing Mesha Levister. She was the only female on the men's golf team at North Carolina Central University, and she later became team MVP and won CIAA Rookie of the Year. In 2004 she earned the VSGA (Virginia State Golf Association) Women's Golfer of the Year award, making her the first African-American and first African-American woman to win any VSGA Player of the Year award.
Levister is set to compete on the 2011 LPGA Futures Tour starting March 25 in Winter Haven, Fla. Should she finish in the top-10 in money earnings, she'll become only the fifth African-American female golfer to ever become a LPGA member.
Send your questions now and join Levister Monday at 12:30 p.m. ET!
Follow Mesha Levister on Twitter: @MeshaLevister.
More Special Guests: Previous chats | SportsNation
Buzzmaster
(12:22 PM)
Mesha is here!
Chris Fiegler (Latham,NY)
What LPGA Golfer will you look foward playing with on the LPGA Tour?
Mesha Levister
(12:23 PM)
Yes. I would love to play against Kristie Kerr, Paula Creamer, Natalie Gulbis.
Mark (Richmond, VA)
What do you like to do when you are not on the golf course?
Mesha Levister
(12:23 PM)
I like to bowl and hang out with my family. Ride motorcycles and work on cars.
Hope (Raleigh, NC)
At what age did you become interested in golf and what age did you become serious about golf?
Mesha Levister
(12:24 PM)
From what I understand, my dad told me I got interested at the age of 3. I don't remember any of that, because I was 3. But I got serious about it when I was 10. I got competitive about it and hoped that I could play it for the rest of my life.
Oakley A. (Largo,FL)
Do you look forward to or have an extra desire to win the LPGA Futures Tour event in Richmond, due to it being in your home state of Virginia?
Mesha Levister
(12:25 PM)
Yes! I would love to win the Richmond event. I have a lot of people that are waiting and anticipating it, for the competitive golf, because there isn't much professional golf in that area. It would be the greatest thing ever.
John (Cary, NC)
As an African-American woman golfer, was the road to professional golf more difficult than that of other race?
Mesha Levister
(12:26 PM)
I would say yes. I have had to do things above and beyond and prove myself day in and day out to be a golfer. They don't look at me or take me very seriously, because I'm round and African-American. They don't take me as seriously as they might some other people.
Kevin (Chicago)
What does BHM mean to you?
Mesha Levister
(12:27 PM)
It means a lot to me. I know what all of these people have gone through to get to where they've got. Now, I have my own struggles and I hope that I can make my mark in Black History Month and thought of during Black History Month. Just like Tiger Woods did for men's golf.
Thomas (Durham, NC)
What fascinated you about playing golf?
Mesha Levister
(12:28 PM)
It's hard. I like a challenge. It's fun, it's exhilarating. It's just a fascinating sport in general. I don't get why it's so hard to put a little white ball in a small hole, but it is. It's fun. It's fascinated me as a child.
Jim (CA)
What separates pro golfers like you from the weekend hacks like me?
Mesha Levister
(12:29 PM)
I think it's because our misses are way better than the average golfer. If we miss, it won't be way off line. We'll still have a chance to score.
Kyle (VA)
what's your biggest strength on the course?
Mesha Levister
(12:30 PM)
Probably hitting the driver in play and long. And then wedge play.
Tiffany (PA)
Best club? Worst play?
Mesha Levister
(12:31 PM)
I would probably say I hit a wedge the best. That's come a long ways. I will say that. Long irons give me the most trouble. 4, 5 irons give me a lot of trouble.
Oakley A. (Largo,FL)
Were you a big fan of Lorena Ochoa
Mesha Levister
(12:31 PM)
I was a fan, maybe not a big fan, but I was definitely a fan. I would say Kristie Kerr is my favorite because of what she's gone through. I hope to go through what she's gone through.
J.J. NY [via mobile]
If you can play one event on LPGA, which event will it be?
Mesha Levister
(12:32 PM)
Oooh, that's a good question. Probably the British Open. I've always wanted to go over there.
Aaron (FL)
Who is your biggest golf idol off the course?
Mesha Levister
(12:33 PM)
If you're talking professionally, I would say Phil Mickelson. He's a very good ambassador off the golf course. He would be one of the ones that I say is a good person off the course. Some of my friends will knock me for saying that, but that's OK.
Dereck (Fredericksburg Va)
what are your goals for your first year?
Mesha Levister
(12:34 PM)
My goals are to place well, do well out there on the Futures Tour and secure my card for the LPGA Tour for next year, 2012.
Danny (TX)
Do you ever play golf video games?
Mesha Levister
(12:35 PM)
I used to play Tiger Woods on the Wii, but not really any more. I just don't have the time. Bowling takes up my time with the golf and working out. That kind of stuff. I really don't play video games too much.
Reggie (GA)
How was it playing on a All Men's Golf Team in college?
Mesha Levister
(12:36 PM)
It had its ups and downs. The coach wasn't my biggest fan, which was OK. But the wow factor made it OK for me. I came out as the captain of an all men's team with people saying, "wow, you're a girl." Why, yes I am.
Mesha Levister
(12:36 PM)
Thank you for having me on! Keep a look out. I'm always around. Follow me on Twitter!