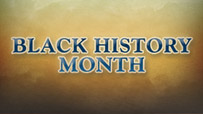 Welcome to SportsNation! On Tuesday, ESPN.com contributor Donald Hunt, who follows Historically Black Colleges and Universities through his HBCU Notebook, stops by to chat and help celebrate Black History Month.
In advance of Super Bowl XLVII, Hunt, @DHuntTrib, recently ranked the top 10 black QB moments in the last 25 years. Hunt is a longtime sportswriter for the Philadelphia Tribune.
Send your questions now and join Hunt Tuesday at noon ET!
More Special Guests: Previous chats | SportsNation
Buzzmaster
(12:01 PM)
We've got Donald!
Kim (Chicago)
Were there any HBCU grads in the Super Bowl?
Donald Hunt
(12:03 PM)
Yes, there were several, mostly on the Ravens team. The guy that really put HBCU football on the map in the Super Bowl was Jacoby Jones. He played his college football at Lane College. That's in Jackson, Tennessee.
Donald Hunt
(12:03 PM)
He had a tremendous day. He could have gotten MVP. He had a game that was tremendous. He put black college football on the map again. If you're from the HBCU, you have to come out and say come to our school, because we have great players like Jacoby Jones.
Mike (Bowie, MD)
Norfolk State upset Missouri in the big dance last year. Which HBCU has the best chance of doing that this year?
Donald Hunt
(12:05 PM)
Well, I think believe it or not, Norfolk State may have another chance to do it. They're having a terrifc season. They're right at the top of the MEAC with North Carolina Central. If Norfolk wins, they have a chance to pull off another upset. It will be tougher, because people will know about them. But Williams on that team is a tremendous player.
Chris (Denver)
What do you think it would take to knock Doug Williams winning a Super Bowl off of the top of the list of top 10 moments for black QBs?
Donald Hunt
(12:06 PM)
It would have to be something pretty incredible, because Doug Williams' Super Bowl was pretty historic for African-American QBs. But there is the potential to have some other great moments as well, particularly with some of the QBs we have and the rise of African-American QBs in the NFL, guys like Russell Wilson, RG III, Cam Newton.
Evan (FL)
Do we do enough celebration of Black History during the rest of the calendar year, outside of February/
Donald Hunt
(12:07 PM)
No, I don't. I think we should recognize folks throughout the year. There are a lot of African-American people doing some great things and don't get the recognition. We have great people doing wonderful things during the entire year.
Greg (DC)
What did you think of the Super Bowl?
Donald Hunt
(12:08 PM)
I thought it was really exciting, particularly in the second half when San Francisco started to make their move. Kaepernick was terrific. Vernon Davis. Michael Crabtree. Frank Gore has been an unsung hero. It came down to the last drive and you can't ask for more.
Darren (Harlem)
Do you think Robert Griffin III will eclipse Doug Williams as the greatest Redskin legend?
Donald Hunt
(12:09 PM)
I think he has the potential. So far, he's off to a great start. He's a terrific QB. He can throw, run. He makes a lot of big plays. He's exciting. He's energized the organization. The sky is the limit for him.
Peter (Dallas)
Donald, the Super Bowl is up in your neighborhood next year, will you be covering it?
Donald Hunt
(12:10 PM)
I plan to go up to MetLife Stadium and cover it. I'm not sure who will be there, but I plan to be there. It should be an exciting time. They're planning for it right now, because that's something that has to be done right as the Super Bowl ends. It will be cold.
Ky (NC)
Which team do you think will win the CIAA Tournament this year?
Donald Hunt
(12:11 PM)
It's going to be tough. I think Elizabeth City has to be right there. But I can't put my finger on it right now.
Justin (NYC)
Which black QB has more potential RG3, Colin Kaepernick or Russell Wilson?
Donald Hunt
(12:12 PM)
It's tough. They're all really good. I think RG III is probably the best right now. I'm really impressed with him. He does everything so effortlessly. But the other two are excellent. Kaepernick is so fast. He can throw the ball well. All three are good, but I'll give RGIII the edge right now.
Anthony Turner - Dallas,Tx [via mobile]
Will a HBCU ever have a shot at being ranked in the AP top 25?
Donald Hunt
(12:14 PM)
For basketball? Yeah, I think there will be, particularly if they can get enough good players and win enough non-conference games. That will be the key. If they can upset a couple non-conference teams in the top 20, 15 even 10 they could have a shot. But they would have to have a pretty good team.
Anthony Turner - Dallas,Tx [via mobile]
Where does Michael Vick rank on the black qb list? Is he in the top 4?
Donald Hunt
(12:14 PM)
Let's see....Warren Moon, Doug Williams, Randall Cunningham. I would say he's in the top 5.
Donald Hunt
(12:15 PM)
Donovan McNabb is probably coming in sixth.
Tim (Boston)
Who is the best HBCU basketball team this year?
Donald Hunt
(12:15 PM)
Right now, I'll say Norfolk, but I think Southern is pretty good. They have a shot to win the SWAC. They've had a really good year.
Omar (Dallas)
If there could be a 30 for 30 film on something black college related, what should they cover?
Donald Hunt
(12:17 PM)
There is a lot. There really is. They could do one on John McLendon. He's a guy that coached at North Carolina College. Then he went down to Tennessee State and coached Dick Barnett. He's in the hall of fame now. He would be great.
Donald Hunt
(12:17 PM)
Going back to the black QBs for a second....I'm going to move Donovan McNabb up to No. 4.
Anthony Turner - Dallas,Tx [via mobile]
Who was better R. Cunningham or Warren Moon?
Donald Hunt
(12:19 PM)
Wow....I'm going to say Warren Moon, because he was such a prolific passer. But Cunningham was more explosive. He would go back to pass and the next thing you know, he was scoring on a run. But Moon has close to 50,000 passing yards. That's incredible.
Dave (LA)
Barely anything was mentioned about Kaepernick being a black QB last week....is that a sign of good progress?
Donald Hunt
(12:20 PM)
I think so. All QBs are very talented people. I think one of the reasons why they get the attention is that for so many years African-Americans didn't get the opportunity to play the position. But we've made progress since then and the fact that there wasn't a lot of conversation last week shows we're moving in a positive direction.
Donald Hunt
(12:21 PM)
Thanks to all of the fans for the support you've given me over the years. I really appreciate it.