SportsNation Blog Archives

Chicago Cubs
Opening Day -- well, Opening Night, really, and we technically already had one of those in Japan, but who's counting? -- is finally here, as the Cardinals will take on the Marlins tonight in the first stateside regular-season MLB game. It's bound to be an exciting season with so many players having changed teams, but has the power structure been altered significantly?
Vote: Pick each division and pennant, and the winner of the World Series
Rank: Baseball's best teams? | Top players in the game?
---
World Series repeat?
The Cardinals prevailed over the Rangers in the 2011 World Series, but St. Louis lost its biggest gun this past offseason ...

---
Best player?
... which is a pretty big loss, considering he might be one of the best players of all time.

---
Odd one out?
The Red Sox missed the playoffs last season after an epic September collapse. Will they be on the outside looking in once again?

---
AL's best?
Prince Fielder and Albert Pujols were probably the two biggest additions to teams in the American League, meaning the balance of power could shift.

---
NL's best?
Likewise, the addition of Jose Reyes to the Marlins could give the team a huge upgrade -- offensively with new third baseman Hanley Ramirez, and defensively at shortstop.

The Cardinals, Cubs, Dodgers and Red Sox own 26 World Series titles between them, and as fans in the Windy City will attest, their team hasn't added a lot to that haul in a few years. So with the Dodgers on the market and managerial vacancies for the Cardinals, Cubs and Red Sox, baseball has some rather high-profile job openings. We know Ryne Sandberg won't manage the Cubs, and Mark Cuban won't buy the Dodgers unless the price comes down, but which vacancy will provide the most hot-stove entertainment?
"Once again, the Cubs have a chance to do the good/right thing and they go the other way. Sandberg should have been in a Cubs uniform coaching. And this is coming from a Sox fan. It will come back to hurt them imo." -- SN commenter bigdolla300
"If Garvey and Hershiser's group is deemed satisfactory in buying the Dodgers, then I'm all for it. If it's Cuban, then great. I don't know how Dodgers fans can all of a sudden resort to griping about any group's interest in the team after all the hullaballoo this past summer about McCourt and his constant court-related antics." -- SN commenter JohnR1959
---
Most interesting vacancy sign?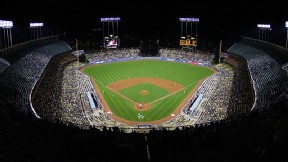 Only one of these openings requires a deposit up front, and a potentially hefty one at that, but is a transfer of power in Los Angeles the best hot-stove story?

---
Who inherits the most history?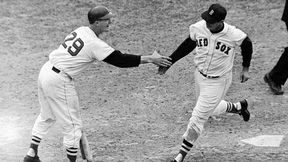 The Red Sox began play in 1901, and they're the newbies here. The Cardinals have the titles, the Cubs have charm, the Red Sox have the Nation and the Dodgers opened California.

---
Who should be careful what they ask for?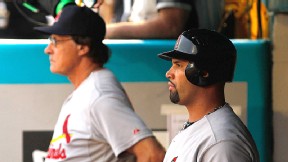 It's safe to say each of the managerial openings comes with some strings attached. Would replacing Tony La Russa, potentially without Albert Pujols, be the most daunting?

---
So who should defend the title?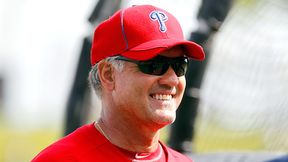 Theo Epstein told Ryne Sandberg, now the manager in Triple-A for the Phillies, he's not in the running in Chicago, but the Cardinals may be interested.

---
Go West, rich man?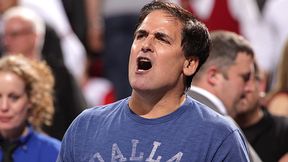 Cuban said the Dodgers aren't worth a billion, but is he a better prospective owner than a Steve Garvey/Orel Hershiser combo or the return of the O'Malley family?

Theo Epstein brought the Red Sox two World Series titles after almost 90 years of futility and frustration, but his most recent season in Boston ended with a historically bad collapse. Now he'll have a fresh start in Chicago, as the Cubs introduced Epstein as their new president of baseball operations. Bringing the Red Sox out of their slump was difficult enough, but will Epstein repeat his performance with a team that seems to have had no direction at all for several years?
Epstein PollCenter: Will the Cubs end their curse with Epstein?
"Welcome to Chicago Theo! And don't worry, if you get us 2 WS titles, don't worry, we won't run you out of town!" -- SN commenter menolikey77
---
Was Theo's success all his own?
Theo Epstein's tenure with the Red Sox was arguably the team's most successful period, but the team also committed nearly unmatched financial resources toward acquiring new players and developing a farm system.

The Red Sox's epic collapse may have cost Boston more than just psychic pain and Terry Francona. The Chicago Cubs have asked permission from the Red Sox to interview GM Theo Epstein. Though some of his recent free-agent signings (paging John Lackey) have been expensive failures, Epstein is still widely regarded as one of baseball's best general managers. He'd have a brand-new challenge and a fresh start in Chicago, similar in some ways to the situation he inherited when he took over the Red Sox nearly a decade ago.
"Probably a good time for Theo to leave a dismal situation in Boston. I believe that the Cubs need a complete overhaul and clean house. Probably need to try to get some draft picks and develop players around Castro and Geovany. Boston is a sinking ship and Theo needs to bail now!!!" -- SN commenter DevilDemons
---
Francona or Theo?
Terry Francona is a rumored front-runner for the White Sox managerial position, while Epstein could be his crosstown rival a year from now.

---
Turnaround time?
The Cubs were nothing but promise in the past 10 years, with very little in the way of results to show for it. They finished near the bottom of the NL Central standings this season, a distressingly familiar position for Cubs fans.

---
Which job is more attractive?
The Red Sox have more resources, but they're locked in a constant three-way death struggle with the Yankees and Rays. The Cubs job offers an opportunity to make history, but the pressure must be immense.

We're not shocked there was video this week of a baseball player in the field not paying attention during a pitch. We are a little surprised the scene played out in Wrigley Field instead of Williamsport, Pa., and the Little League World Series. After taking plays off Sunday, Cubs shortstop Starlin Castro got the day off Monday. Is he trying to out-Zambrano Carlos Zambrano as a talented headache in the Windy City?
"I get so tired of people saying, "He's only 21." Yes, he's 21, but he acts like a 10-year-old. And that's probably an insult to 10-year-olds everywhere. And he's been playing professional baseball for how many years? Cubs need to stop his little whiny attitude now before he gets even more full of himself than he is now. I don't think MLB needs another Carlos Zambrano." -- SN commenter mopapa
"I'm pretty sure that Quade didn't ignore it, he just didn't catch it during the game. I would think that Quade not paying attention enough to see his shortstop not paying attention would be just as bad, if not worse, than Castro doing it in the first place." -- SN commenter matthollabak1
---
Is Starlin Castro part of the problem?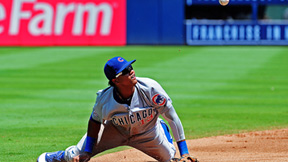 Castro is 21 years old and already has 300 hits, but was Sunday's display evidence he may not be part of changing the culture in Chicago?

---
When watching is a bad thing?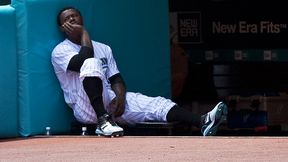 Is Castro standing and not watching worse than Hanely Ramirez jogging as he watched the progress of a ball he kicked into the outfield last season?

---
Argument for a second season?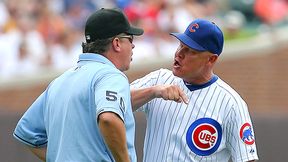 It was Cubs manager Mike Quade who called Monday a "mental day off" rather than a benching. Is the rookie manager in over his head or doing the best he can with a tough gig?