SportsNation Blog Archives

Pittsburgh Penguins
---
Good news for Sidney Crosby?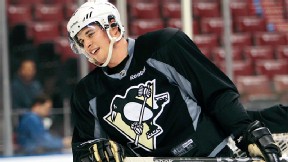 Still sidelined by concussion-like symptoms, Sidney Crosby may not be suffering from a concussion. A soft-tissue injury in his neck may be responsible and is "more treatable."

---
Will this all fade away eventually?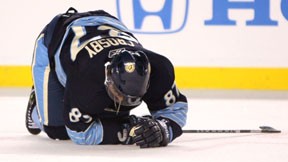 Crosby played at least 77 games in four of his first five seasons. Does the news about his injury make you think he may eventually regain that form?

---
Does his name match his game?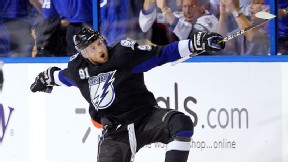 While Crosby sits, players like Steve Stamkos (above), Claude Giroux and even veterans like Pavel Datsyuk and Evgeni Malkin thrive. Where is Crosby in the NHL pecking order?

---
Already a Hall of Fame career?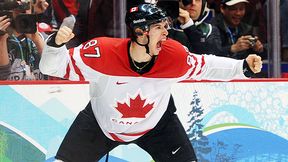 Thankfully, this sounds more and more like a purely hypothetical question. But with a Cup, a Hart Trophy, a gold medal and more, is Crosby already a hockey immortal?

---
If a tree falls in the forest ...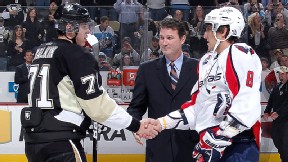 The Penguins and Capitals take the ice tonight, but with no Sidney Crosby and the teams ranked No. 8 and No. 10, respectively, in the East, do you care?

---
Are the Penguins in trouble?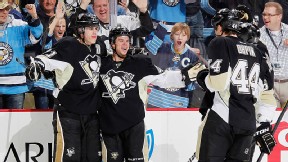 On the eve of the regular season, SN ranked the Penguins No. 4 in the NHL. They're currently eighth in the East, one point ahead of the Winnipeg Jets.

---
Are the Capitals in trouble?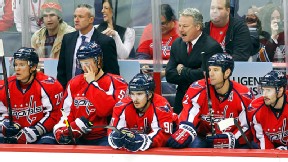 Of course, it could be worse. SN ranked the Capitals No. 3 overall in the preseason. If the playoffs started today, they wouldn't be included.

---
Alex Ovechkin or Sidney Crosby?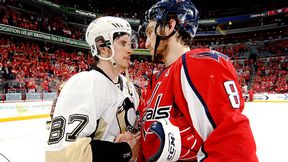 Alex Ovechkin showed some signs of life recently, but he's tied for 18th in goals a season after slipping from 50-plus goals to 32. Is he still a better bet than Crosby?

---
Will we see Crosby again this season?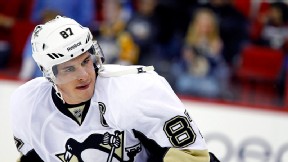 Crosby showed the skills we remember in a short return to the ice, but do you expect a second return after he was sidelined again by concussion-like symptoms?

---
Will the old Sidney Crosby return?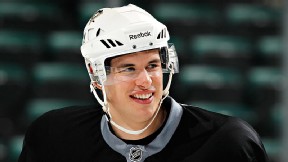 Sidney Crosby will be on the ice when the Penguins play the Islanders. But after missing nearly a year with concussion-like symptoms, will the old Crosby ever return?

---
What about short-term expectations?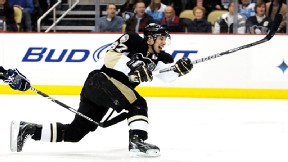 Crosby was averaging 1.6 points per game (32 goals, 34 assists in 41 games) when he left the lineup last season.

---
Are Penguins the team to beat?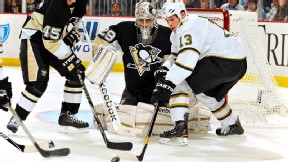 The Penguins enter Monday's game tied with the Flyers for the most points in the Eastern Conference. Does Crosby's return clinch favorite status? Submit your Power Rankings.

---
Has someone else claimed throne?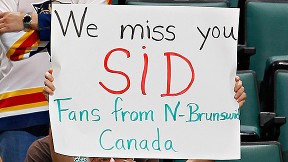 Crosby hasn't played since Jan. 5, but did anyone do enough in his absence to claim the unofficial title of NHL's best player?

Sidney Crosby wasn't on the ice, but Thursday's game between the Penguins and Captials sure felt like a rivalry when Arron Asham and Jay Beagle dropped the gloves. Penguins tough guy Asham took exception to Beagle's roughing penalty on Kris Letang. The ensuing fight left Beagle on the ice and Asham skating away making gestures suggesting he put his opponent to sleep. All fair by the code of hockey?
"Beagle wasn't the victim here. He took liberties against a Penguins star, so he was made to square up. He was never at a disadvantage. He threw the first five punches. Asham got free and gave him the two-hit quit and that was it. " -- SN commenter kevinbgoetz35
"Goonery is dumb. Players should either fight to defend themselves, or not fight. Having a goon or two per team is easily the dumbest thing to evolve from the expansion of hockey in the 70s. Why can't we have old-time hockey? And that does NOT mean goonery." -- SN commenter CoachGangler
---
Example or embarrassment?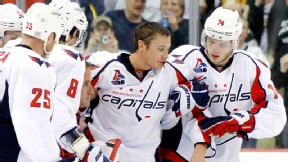 "Right there is what fighting is for. It was a message sent; there was a reason that fight happened. It wasn't just violence. It wasn't just two guys trying to put on a show." -- Barry Melrose

---
What about Asham's reaction?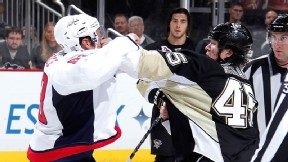 The fight may have been part of the hockey code, but what about Asham's gestures as he skated away and Beagle lay on the ice?

---
What is fighting's future?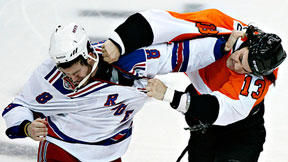 The NHL has cracked down on hits to the head during the course of play, but will fights like Thursday's ever be eliminated?

---
What about the Pens and Caps?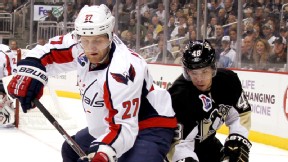 By the way, the Capitals beat the Penguins 3-2 in overtime to remain perfect and hand their otherwise unbeaten rivals a second overtime loss.

We saw what happened when the Colts lost their franchise player, but are the Penguins offering a counter to that lesson? The Penguins improved to 3-0-1 with Tuesday's win against the Panthers and did without Evgeni Malkin for a second consecutive game. Not bad considering they were already without Sidney Crosby, right? Rank 'Em: Your NHL Power Rankings?
"Same old, same old. No Kid, no Geno, and the Pens still win. At least this team has plenty of experience without their stars. Might as well let Sid and Geno sit out until after the All-Star break, so we know they're healthy, and have them running at full go come playoffs." -- SN commenter lm_pruitt
"The Penguins will be good, but will not win the Cup without Malkin and Crosby healthy. Period." -- SN commenter Busy Barz
---
Break up the Penguins?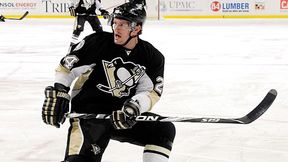 Without Crosby and with a limited Malkin, the Penguins have goals from 10 players through four games, including three from professional agitator Matt Cooke.

---
Still a championship foundation?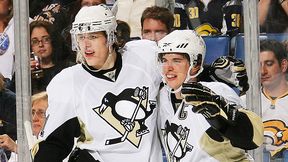 Crosby and Malkin guided the Pens to the Cup in 2009, but Malkin has missed a bunch of games in recent seasons and Crosby's post-concussion issues are well known.

---
Does Thursday's game still matter?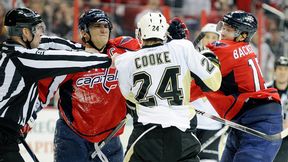 The Penguins and Capitals renew their rivalry Thursday, but if Crosby isn't on the ice to battle Alex Ovechkin, is it still a rivalry that matters?