SportsNation Blog Archives

North Carolina Tar Heels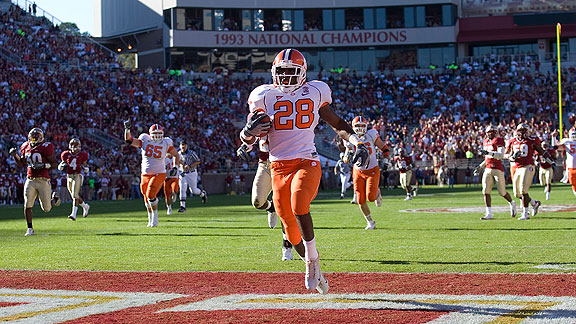 ESPN.com's college football writers and bloggers will be going conference by conference in the coming weeks to preview the season ahead, and we're looking for your rankings along the way. Things roll on with the ACC, where blogger Heather Dinich's rankings suggest an injury to running back Darren Evans may not prevent Virginia Tech from maintaining control.
1. Virginia Tech
2. Georgia Tech
3. Florida State
4. NC State
5. North Carolina
6. Miami
Check out Dinich's complete ACC rankings.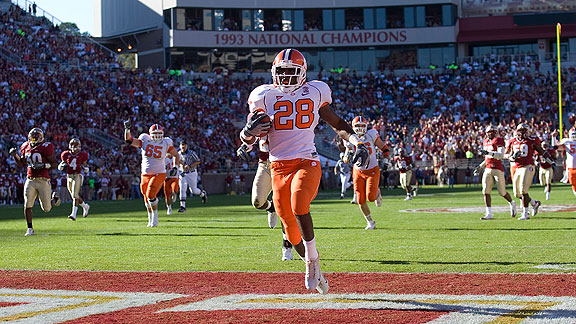 Columbia, South Carolina, meet Newcastle, England. You probably have some common ancestors. You both have frequently indecipherable, yet highly amusing, accents. And you both love football, if of slightly different varieties. You've also both been relegated. Sorry about that.
Fortunately for fans of the Gamecocks, their relegation is only hypothetical (longtime Premier League mainstay Newcastle's is more alarmingly real for its fans, who will kick off their season Saturday cheering on their lads against West Bromwich Albion in the Championship, English soccer's equivalent of the old I-AA gridiron designation on this side of the Atlantic).
South Carolina ended up on the wrong side of the cut line when SportsNation voted for the 40 teams that should make up Pat Forde's new and improved top flight of college football. Then again, maybe SportsNation mistakenly let its director of operations cast its vote instead. These things have been known to happen.
Things won't become official until Forde, Ivan Maisel and Mark Schlabach conduct a draft for their 40 teams Tuesday, but here's how things look in SportsNation's relegation zone.
Last Five In: Colorado, Pittsburgh, Utah, Illinois, Oregon State
First Five Out: South Carolina, BYU, Louisville, Kansas, North Carolina
"

Awesome idea, but how about the winner of the lower division gets thrown in the mix of the national championship. America loves an underdog...

"

-- orangebloodmike8
"

You just hit everything right on the HEAD! You got it right. Absolutely right. Promotion/relegation in college football would be amazingly popular!! The conferences are dated. Most teams in power conferences don't deserve to be there. Conference championships are TERRIBLE!! I have been boycotting bowl games since I realized that true champions are not crowned in this terrible system. My team is the Indiana Hoosiers, and the NCAA should take a lot of stock in the fact that even I am for this set up 100 percent.

"

-- JRWambach1983